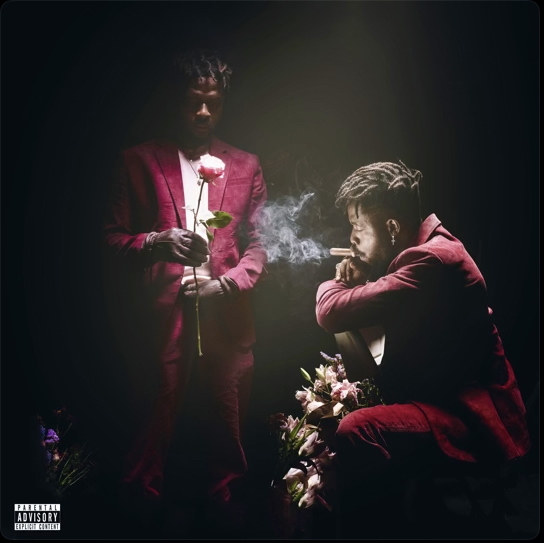 Johnny Drille's debut album is a brilliant, genre-bending body of work
"Before We Fall Asleep" is the first studio album by Nigerian singer-songwriter and producer Johnny Drille. Born John Ighadaro, Drille began his music career in 2013, when he featured as a contestant on the sixth season of Project Fame West Africa. He caught the attention of Don Jazzy, Mavin Records boss and signed with the record label in 2017.
With more than a handful of singles, Drille's debut is an eclectic fusion of different sounds; American country, traditional and alternative rock with complimentary input from Afropop. An extensive, 14-track release, the brand new album sees Drille tap into the sombre and emotive acoustic sound that he has become synonymous with. The gripping project features guest appearances from Don Jazzy, Cillsoul, Chylde, Kwittee, Ladipoe, Lagos Community Gospel Choir, Mavin starlet Ayra Starr and legendary Nigerian music group, Styl-Plus. Lyrically, the album touches on themes such as dreams, love and corruption.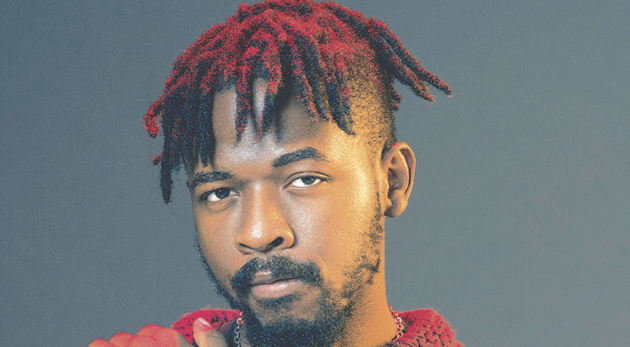 Opening track, "MY KIND OF BROWN" is a melodious slow tempo tune where Drille reminds his muse that she is all that and she shouldn't let anyone tell her otherwise. It displays Drille's effortless genre-bending ability.
Next up is "loving is harder," which is a heart-on-sleeve ballad that sees Drille shine a light on a dysfunctional relationship, amidst the most delicate of piano chords. The lyrics focus on the relatable and sincere dynamics of a relationship, the inconsistency that could come with it and wanting to feel nothing but reciprocated love and energy.
"ludo," a popular game in West Africa is the metaphorical vehicle for the third track. Drille likens the way his lover treats him to the way dice get tossed in the course of playing the game. The lyrics convey a strong message of having the strength to walk away from an unhealthy relationship, instead of being played like a "ludo."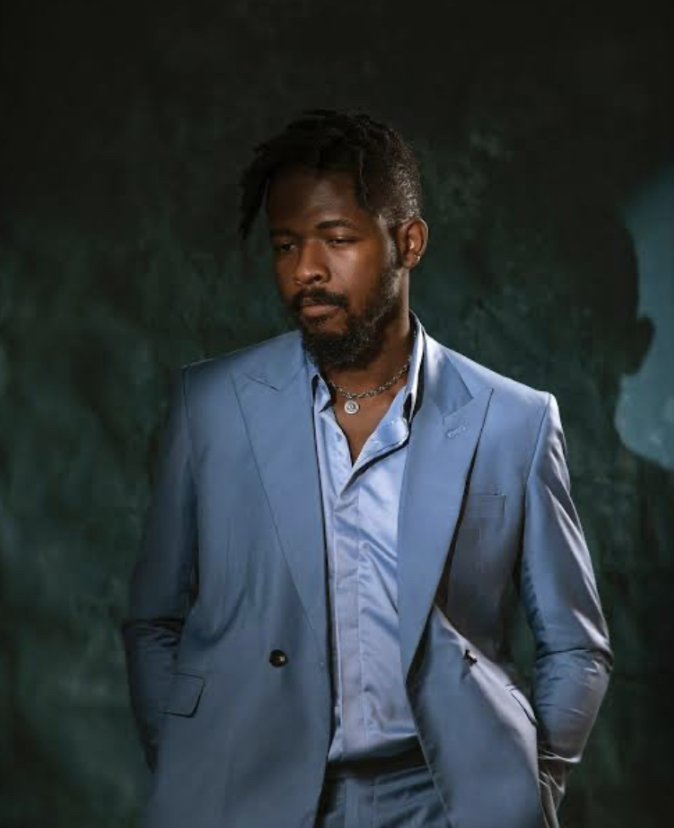 Drille gets some assistance from none-other than the Mavin boss himself, Don Jazzy on the fourth track, titled "ova." He pleads to a loved one on "ova" to put pride aside and lay bare her feelings. Don Jazzy brings in humour to enliven the tense track.
Legendary Nigerian boy group, Styl-Plus join in on track number 5, "odo," a song of affirmation to a loved one. On this musical number, Drille proves he truly has the flair for that Afrobeats sound. Styl-Plus make the song a great spectacle, bring an uplifting vibe to the composition.
Next up is "driving in the rain" featuring Ladipoe. The track definitely holds its own as a single and is certainly a standout on the album. Ladipoe totally brought his A-game on this track, delivering his lines so effortlessly and efficiently. He throws it all down for a mellow take on the acoustic and synth-centered piece. Both artistes let their guard down with the hope of their lover accepting the love they offer.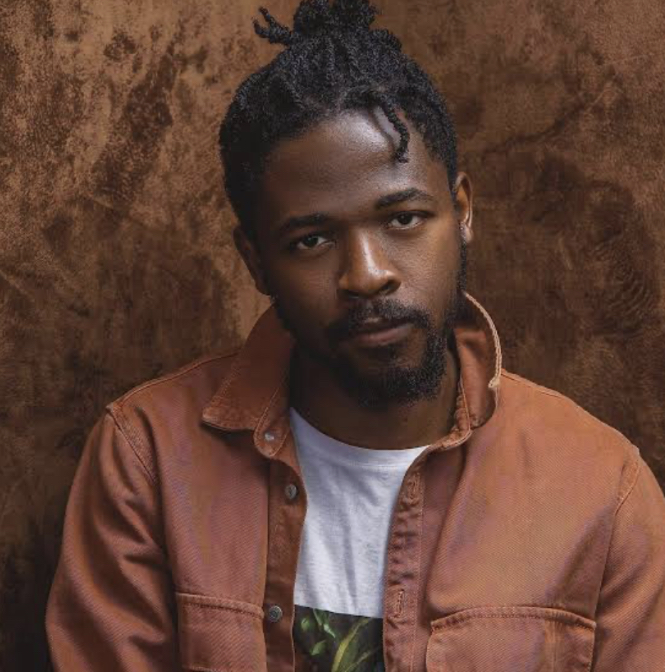 "BEFORE I LET GO" comes next and is filled with pensive acoustics. The song talks about love that has gone cold between two lovers. It's the case of two people in a relationship who have drifted apart in the course of their union. Citing the fact that they have grown to be two songs in different keys.
"in the light" is his collaboration with Ayra Starr. It has a mix of pop and Afrocentric sounds. They sing about baring it all in a romantic relationship without holding back, despite past strife and heartbreak.
"CLOCKS" featuring Chylde is the track that follows. The collaborative effort is arguably the best song from Drille's debut album. It is a perfect romantic song. The sync between Chylde and Drille is purely legendary. It sounds unique in comparison to other love songs on the album. The composition is the perfect stage for newcomer, Chylde to display her incredible vocal prowess. She takes her verse with great expertise and certainly gives the listener a lot to look forward to regarding her artistry. Chylde does no wrong on the track and a lot of listeners would have taken notice of the budding artiste. There is fearless exploration on "CLOCKS," both in sound and subject matter, resulting in a track laced with unflinching emotion.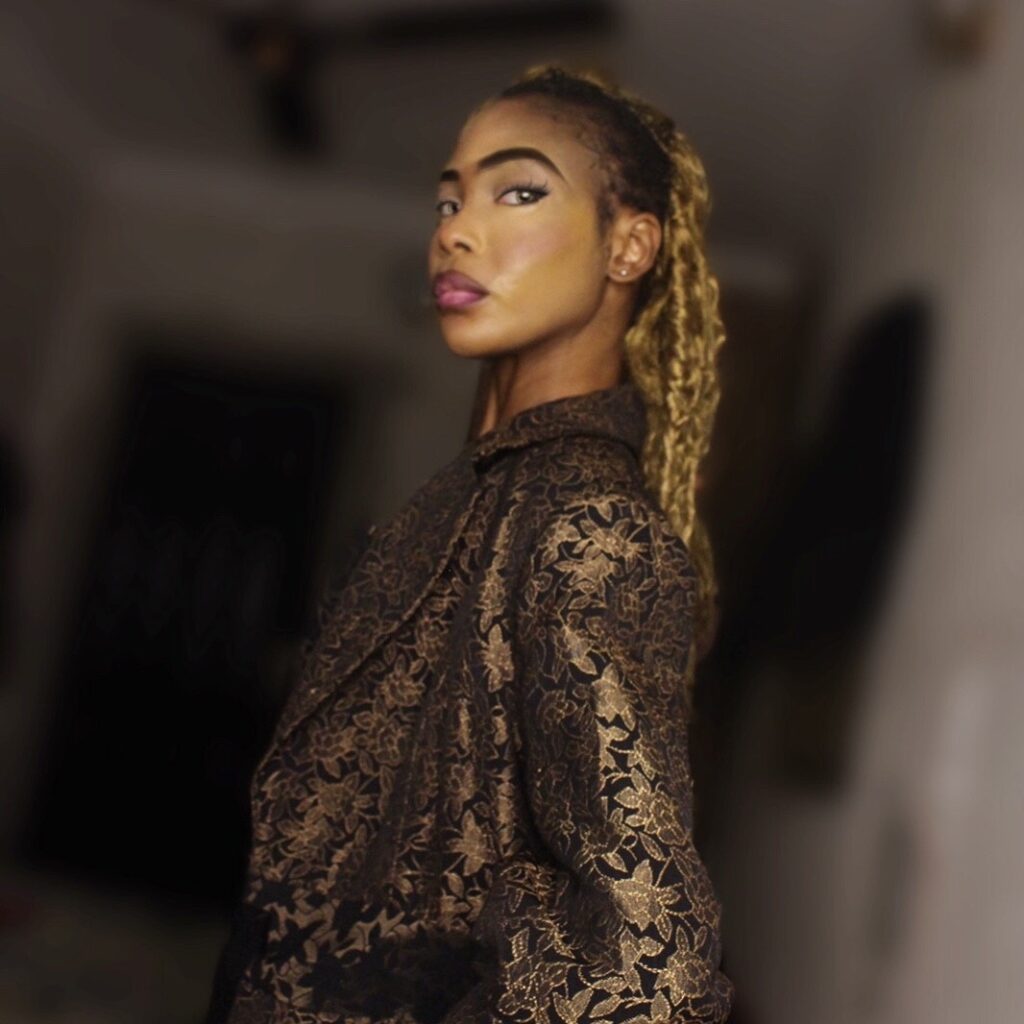 On "LIES (To Whom It May Concern)," Drille touches on the theme of politics and corruption. Calling out the systems that don't work and political antics, "LIES" reminds the public that the power is in their hands and they can decide the future they want with their votes. While the subject matter of "LIES" can seem like a surprise for some listeners, there are no negatives with how he delivered it. The song might have been rough around the edges, but it gives "Before We Fall Asleep" some much-needed topical diversity. The melody is infectious coupled with the backup singers and their chants of "lie." The Afrobeat-Esque sax solo end reinforces the message of the song.
"lost in the rhythm" follows the trials of a young person trying to succeed in an environment that works against them. The track glitters with hip-hop undertones. Anchored by impeccable songwriting across sound beds, the track is an absorbing excursion into Drille's richly textured cosmos.
"SWEET AS A MOTHER'S LOVE" is track number 12. It's an emotionally moving and powerful song with clear lyrics, top-notch vocality and sound range. His dexterity is undeniable on this one. The song appears to be wrapped up in 70's-esque essence. It mirrors singing under the dim lights of an old-school dingy urban pub. On the alternative tune, he likens a love to the one bestowed on a child by his mother. The song puts the richness of his voice on full display.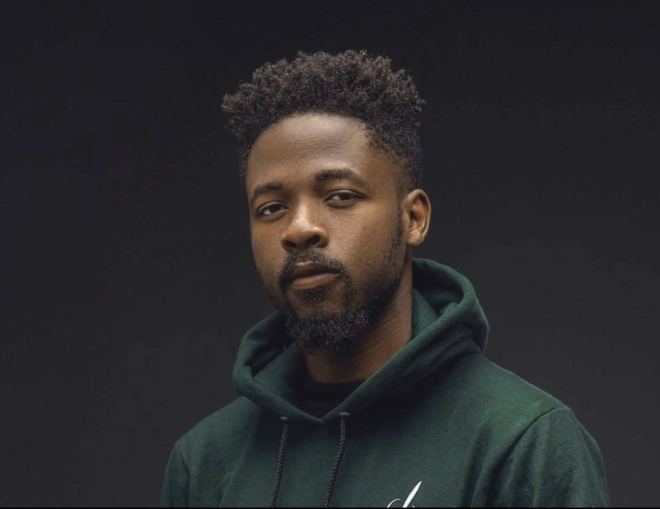 "SISTER" is a composition of encouragement and hope featuring Lagos Community Gospel Choir, Kwittee and Cillsoul. It's a song to women and how they should keep up their strength despite the subjugation of all kinds they experience in their lives. The song motivates them to open up for help, emphasizing that they are not alone and should never be ashamed of themselves or their past. The art of music making reflects in its eccentric composition. The Lagos Community Gospel Choir certainly take the emotive and inspiring track to a brand new level.
The final track on the album is "sell my soul," a truly wonderful album closer. It's a powerful ballad that explores various themes of exploitation, self-worth and dignity. It's a statement song of affirmation where Drille sings about holding on to his standards and values despite the temptation he faces.
"Before We Fall Asleep" offers new sounds and originality while exploring the in-depth musicality of Johnny Drille. It presents issues of female subjugation, love and political consciousness in more expansive and non-conventional ways. Drille stands tall stripping away all the clichés and corniness and replacing them with range and bravado. The musical genius that is Johnny Drille understands not just music, but also the music terrain within which he operates.
By engineering his creative process, he turns into a sound alchemist. "Before We Fall Asleep" is outstanding, further revealing that Johnny Drille's creative process is not compromised and frankly, any true artiste deserves all the time they need to fine tune their work.
The lovely Chylde talked to us about her track with Johnny Drille, her early days as an artiste and what to expect from her in the future. Read it all below!
dareraphael: How did you come up with the name "Chylde" & what's your actual name?
Chylde: Hi beautiful human?.
Chylde is an acronym for Courage had your lowered dreams established, it's a short reminder for the times I'm faced with doubt. Kinda like 'your courage brought you this far, so keep going'.
Chylde is fine. Most people call me Chylde now anyway.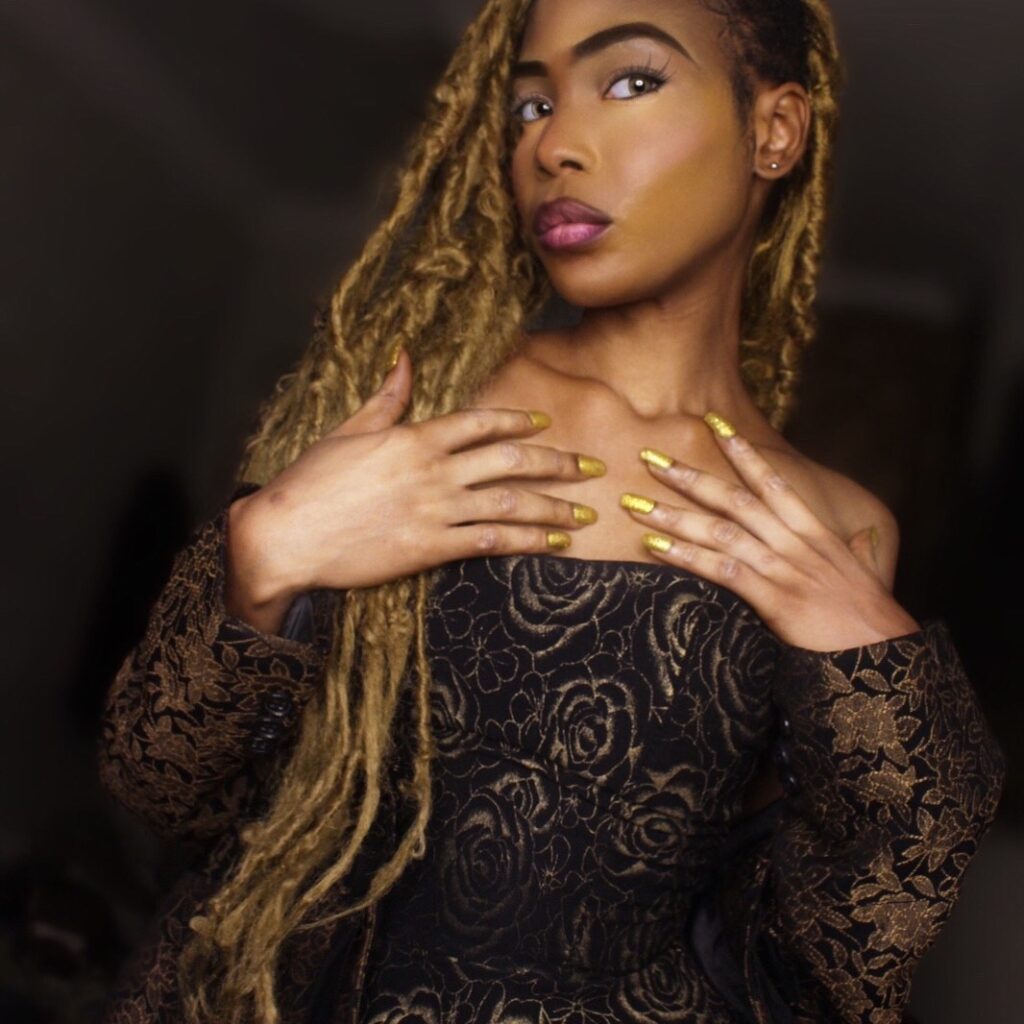 dareraphael: Do you mind telling us your age & how long you've been an artiste?
Chylde: I've been singing and writing songs since I was five. Professionally, I recorded my first studio song Victorious in 2012, which got released in 2013.
So I've been singing professionally for 9 years now.
dareraphael: You seem to have an interest in Asian music, has that always been a part of your artistry and how has it affected your artistry?
Chylde: I'm generally interested in good music. Doesn't matter where it's from. I'm Fulani and Fulfulde and Hausa are 'AfroAsian' languages.
I think when I say I'm pioneering AfroAsian trap, most people leave out the Afro part and the trap part, and just concentrate on the Asian bit. It's like how someone can make and entire song in English and most people would just notice that they said 'Roku' in it. However if I did a verse in Hausa, it might not occur to most that this is still AfroAsian.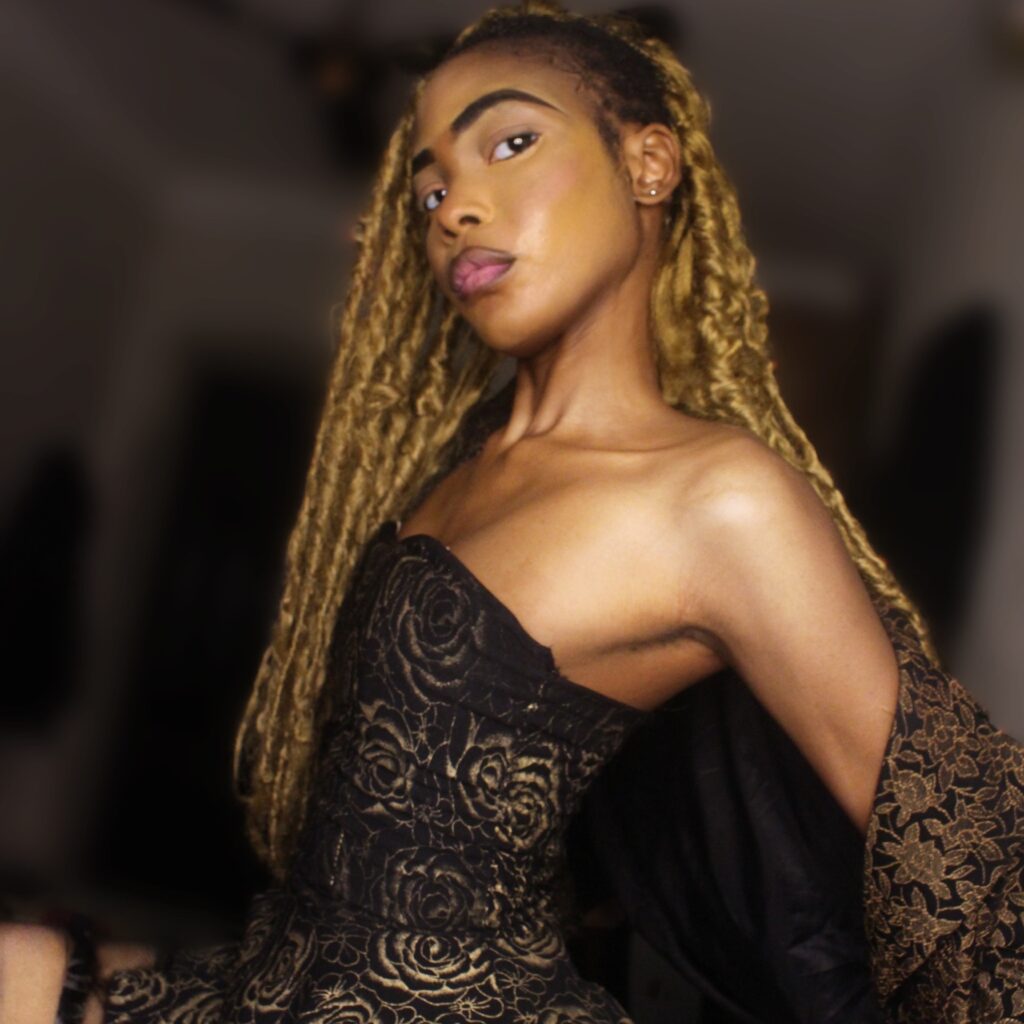 dareraphael: We are fans of your music to be honest, how many songs have you released so far? Are there any unreleased work you're yet to share?
Chylde: I compiled a 4 track mini EP of old songs from when I was younger last year and called it 'The Lost Files.' It's just to document my growth as a musician. I used to put out a lot of music when I was younger but these were the ones I could find.
There's a lot of new music. Haven't gone a day without writing new music or months without recording. So hopefully I get to share them with you. They're great though. Billboard worthy, Grammy worthy, maybe snag a date with Liam Hemsworth worthy.
Okay, maybe I'm reaching with the Liam bit. But the Grammy is standard.
dareraphael: Love the fact your songs touch on different topics, do you push yourself to write about different things?
Chylde: Writing comes naturally to me, I write about anything and everything that concerns me.
Sometimes I write about stress, pain, and trauma, but I can't sing those songs because I start crying. I hate crying when I sing. It sounds like a hiccup, a barf and uncle Ruckus had a baby. It's the ugliest sound you'll ever hear.
So most of my songs that do make it to the recording table are about solitude, how everyone should leave me alone and how I just want to have a lot of money and live in a secluded place. But somehow people go 'you're so talented let's hang out' (no- no please), and then- they sing my songs with happy faces and try to hug me when they meet me.
No you dipshit it's not a happy song it's not- it's it's actually a cry for help, that I need a billion dollars and an island.
The other songs are about how I'm better than everyone else. It's to mask my inferiority complex.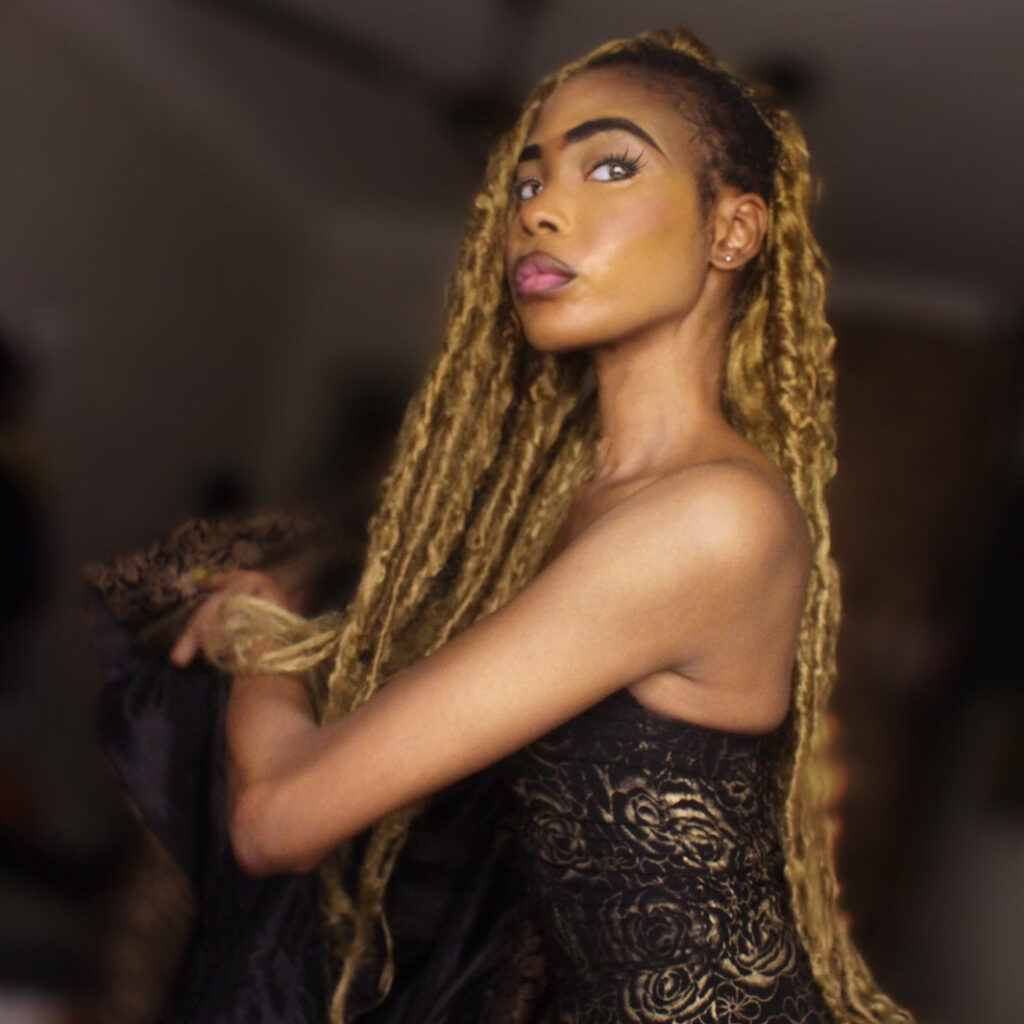 dareraphael: Your fanbase seems to be growing on a daily, how has the reaction been to your tracks?
Chylde: Most people usually go 'you have the nicest voice I've ever heard, I'm your biggest fan', then they disappear and reappear when I gain traction. Others just follow me because they think I'm attractive.
So I have a toxic relationship with my audience.
dareraphael: Let's talk about "Unradaroactive." How did the song come about and what's the idea behind it?
Chylde: 'Unradaroactive' is a term I created. It means to 'Not to be found on any radar,' i.e. to disappear.
The first verse talks about intentionally vanishing.
As an introvert dealing with anxiety, I find it more comfortable to go to a quiet place, selfishly ignoring the requests of those who try to reach out to me. More on my page.
dareraphael: "Unradaroactive" doesn't sound like the typical Nigerian song. Do you intend on making music that sounds very different from the radio-ready Nigerian tunes? Also, the title is quite peculiar, do you intend to create songs with peculiar names?
Chylde: Ah no, no more new words. I just will make great music. If the Nigerian radio can handle good music then yay.
dareraphael: Coming to the song "Clocks." How did the collaboration with Johnny Drille come about and how does it feel being featured on his debut album?
Chylde: Uncle Johnny just hit me up and said we should work. At the time I didn't do features but he was so nice and I did want to meet him.
At the studio, I was like I don't do features so you'll have to pay with your soul and he said okay with a laugh.
The next day when were recording I reminded him he owed me a soul and he said he never said that with a brick face so I guess no soul for me.
But but butttt- I do have a feature with the best Nigerian male vocalist. And I get free food when we work so that's great I guess.
I think the most important part of meeting him was that he has an exceptionally great personality. His hair is very nice too. And he introduced me to this yellow boy that asked everyone 500 times if they were sure they didn't want to drink. Very nice boy he is.
dareraphael: You are apparently a stellar songwriter, how much of "Clocks" did you pen down?
Chylde: Thank you. Only my verse and the 'when you made friends with your angels' verse at the end.
dareraphael: What does "Clocks" mean to you? What story does it tell from your perspective?
Chylde: I think my verse just talks about my personality; I'm so dark that darkness runs away from me, but at the same time I'm blinding. It's an oxymoron.
dareraphael: "Clocks" is certainly our favorite track from the album. Are you suprised at how well the track is doing?
Chylde: It's a really nice song. Uncle Johnny sang really well in it. I just screeched like godzilla.
dareraphael: We love the fact you're so active on social media, especially Instagram. It's nice to see you have a good relationship with your fans/followers. Is that interaction key to your existence as an artiste?
Chylde: The active bit is a new development, I usually stay off social media. One of my biggest setbacks professionally has been because I run away from social media.
I get many nice messages from people (thank you and love you all, I can't respond to everyone bc when I text too much ig blocks me).
I also get a few not so nice ones )SCREW YOU TOO MIKE I hate you too dipshit?).
Yes. ?
dareraphael: Did anything in particular push you to write "Unradaroactive" & "Clocks?"
Chylde: … More listeners, more 0.00000001 dollars. But of course I love every single human that streams my music.
The ones that download from illegal websites can choke on PE socks and unfiltered garri.
Jk, I love you too.?
dareraphael: Honestly, your songwriting skills are immense. How did you get so good at writing lyrics? And don't get me started on your amazing voice, your vocal control is incredible. Dd you train to be so good vocally or is it just a gift/natural talent you have?
Chylde: Thank you. The singing and songwriting were always there. I sing everyday to get better. I can always be better. I can always be Brad Pitt.
dareraphael: All in all, how has the journey as an artiste been so far for you?
Chylde: Would stop if not for those that have so much faith in me. My pitch switches between head and stomach voice and it's something a lot of singers avoid doing because you run out of air quickly. And I already have asthma.
So I literally make a career out of pushing myself to the verge of death, lmao. And all I get is a 'you think you're better than everyone else' or 'you have an amazing voice wow.'
Nah, I want a damn Nobel prize.
dareraphael: What do you hope to achieve before the year runs out?
Chylde: Hopefully get strong enough to sing without crying or getting upset. I want to be strong enough to sing my songs for people like me.
Naturally weak people that fight everyday to be strong. Very human, like me. I don't sing for naturally strong people or gods and goddesses lmfao. They can go listen to Beyonce or Lizzo.
dareraphael: Are there any big projects coming up soon/later this the year?
Chylde: Yes. A lot of great music.
dareraphael: Who would you say are your top 3 dream collaborations?
Chylde: I don't want to do collaborations. I just want to sing, make my money and sleep.
Maybe 6ix9ine, Ozuna, sister Cardi, Fireboy. I like Fireboy's forehead. It's cute. Idk might change my mind.
dareraphael: What pushes you to keep being an artiste?
Chylde: My dead friend IQ who produced my first song Victorious for me. He thought he'd see me shine before he died.
Also my brother and mom who've spent their life savings investing in hospital bills, flight tickets and enough music disappointments to see me win.
Aaaaand also the fact that I have no survival skill set and will be eaten alive in the corporate world.
dareraphael: Thank you for answering these questions Chylde, it's been a pleasure getting to know you!
Links:
Spotify
Apple
http://bit.ly/johnnydrillebeforewe
Boomplay
Deezer
Audiomack
Follow Johnny Drille on IG: @johnnydrille
Follow Johnny Drille on Twitter: @Johnnydrille
Follow Chylde on IG: _chylde