Young Jonn & Zlatan bring their feel good vibes and positive energy on new single, "Astalavista"
Two of Nigeria's brightest lights in the music industry join forces for the creation of the stunning hit track, "Astalavista." The song certainly convinces and is yet another enthralling smash, that will undoubtedly keep the feet of listeners moving, as they sing along to the catchy tune.
"Astalavista" stars world-class producer, Young Jonn as he teams up with the ever lively head of Zanku Records, Zlatan. Both music acts did justice to the song, without one overpowering the other, making "Astalavista" a real vibe. Young Jonn, who recently signed with Chocolate City Music, jumps on this record and delivers a mouth-watering verse that ought to stay on repeat. For an artiste previously known for just his production skills, he does a terrific job at selling himself as a seasoned singer, delivering his lines to perfection. The euphoric record falls into the Afro-pop genre and finds both artistes being the centre of affection in the eyes of a perceived lover.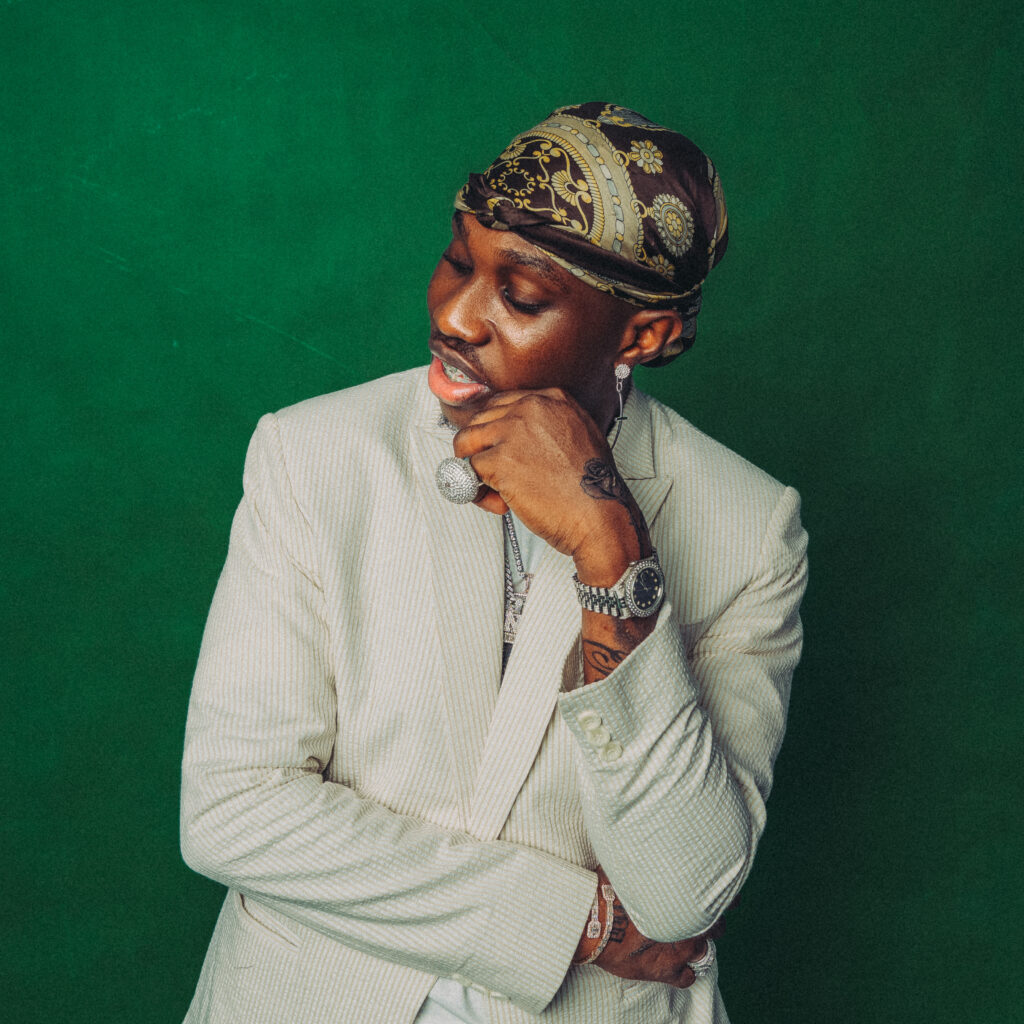 It's hard not to love this latest entry from Zlatan and Young Jonn. The record will surely put a smile on the face of anyone who gives it a listen, irrespective of their preferred genre.
"Astalavista" begins with an euphoric and melodious intro, complemented perfectly by a booming soundscape, that will instantly grab the attention of any listener. Young Jonn starts the track with his refined vocals filling up the vacuum laid down by the dynamic production. Gliding ever so smoothly across the mellifluous creation by Yung Willis, he shares details about his present predicament; a girl who wants to have him all to herself. In spite of her demands, he's adamant about his situation, trying his best to help her understand that he belongs to no one and to everyone at the same time, basically shutting down her romantic advances towards him in the process. He goes further to highlight his present focus; money.
Zlatan comes in on the second verse, reaffirming Young Jonn's current stance on life in general. Bringing his habitual and customary vibrancy along, he belts out his lines, taking over the rest of the song, till Young Jonn comes in one more time for the final chorus.
"Astalavista" is not their best work, not even by a long shot, but the combination of Zlatan's rawness and Young Jonn's fresh vocals gives the track an authentic identity. It's a partnership both artistes should look to continue to explore as time goes by.
Links:
Spotify
Apple
Boomplay
Audiomack
Follow Zlatan on IG & Twitter: @zlatan_ibile
Follow Young Jonn on IG & Twitter: @youngjonn