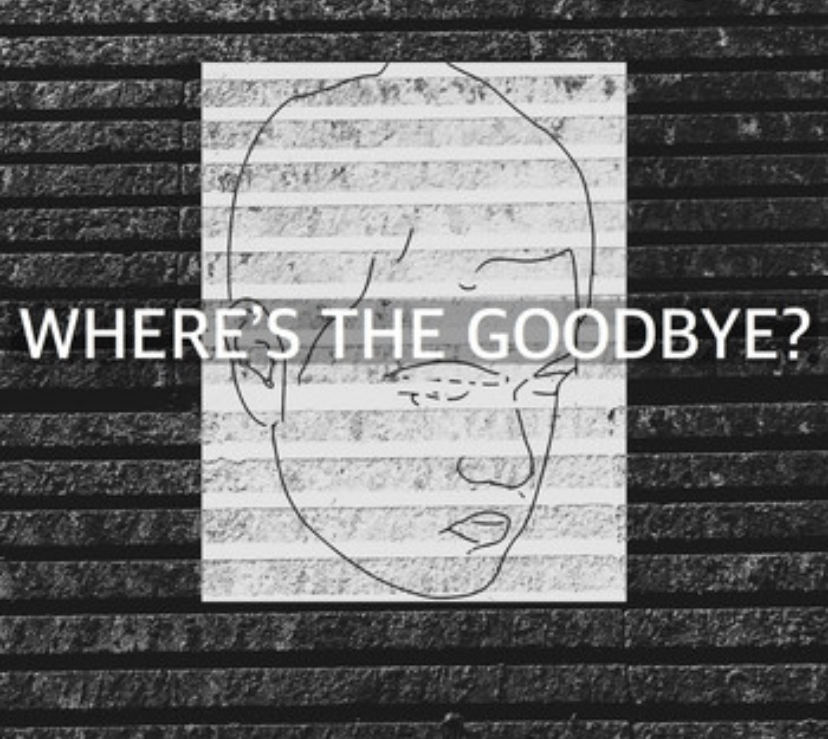 "Where's the Goodbye?" is a soft-rock smash!
If you're a fan of soft-rock music or you just love Coldplay, like I do, then BASE is just the band for you! The four-piece band originate from Indonesia and began their musical journey in 2015.

"Where's the Goodbye?" is the band's latest single and just from the intro, you'll agree to the fact they're a very talented group. The production on the track is quite polished, illuminating the work the band have injected into making this composition a reality.

The first thirty seconds of the track is reminiscent of Coldplay's "In My Place," with its purposeful instrumentation. "Where's the Goodbye?" is rich in narrative and image; telling a tale of a broken relationship lacking in closure. It's a situation that most listeners will be able to place themselves into, making the track a relatable one.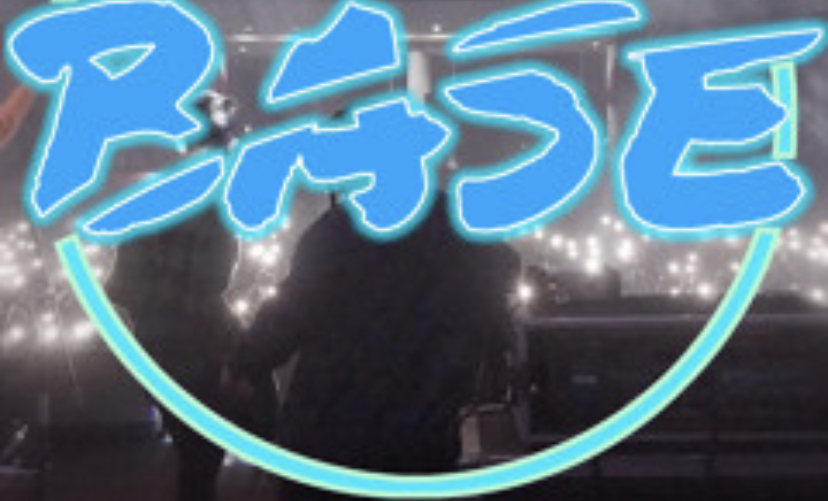 The lead singer, Jerome displays his velvet-like vocals pulling the listener in and drawing them closer to the lyrics. The chorus is gorgeously crafted, elevating the song to an entirely different level with its sentimental intonation. The track's introspective touch creates a whole new energy as the band's effortless flow graces its rock-tinged backdrop.

The instrumental bridge is an absolute joy to behold, showcasing the band's pure gift for music, all complemented by Jerome's strong vocals. Honestly, the sky is the limit for BASE, especially if this record is anything to go by: a true ear-worm of the highest calibre.
Links:
Spotify
Apple
Deezer
Others
We caught up with the band & they were nice enough to have a quick chat! Get to know them a bit more & check out the conversation.

A CONVERSATION WITH BASE:
dareraphael: Hey guys, thanks for making out the time. First off, where in Indonesia do you originate from?
BASE: We're a band from a small city called Balikpapan located in Indonesia. It is located at Southeast Asia. We started from 2015 and released our first single "Jangan Cepat Menyerah" in 2017. It's an Indonesian language song about never ever giving up. On our journey we released several songs and you might know us from the newest song "Where's The Goodbye?"
dareraphael: I'll definitely put Indonesia on my bucket list! Can you explain how you guys got into music?
BASE: For me personally as a vocalist and the songwriter of the band, I really loved to hear, play music or sing a song since I was a little boy because my family loves music too. I'm in love with how music can change people's mood, how music can make your soul to be more peaceful and I love it because it can gather people together. The feeling of the crowd singing and jumping while I and the band are playing music is one of the best feeling I've ever had. Coldplay is also one of my big influences on making music. I really love how they act and perform. And all of them were kind and always put out positivity for their listener. I remember the first song I heard from them was "A Sky Full of Stars." I know that I'm too late to hear Coldplay haha, but that was the first song sadly. After that, from "Yellow" til "Sunrise," I think I've heard most of their songs. The things that makes me keep believing that someday we can be like them is what Chris Martin said, "believe in love" . I know it seems like it doesn't make sense but if you dig the word more, you'll find a lot of meaning in that word.
dareraphael: Honestly, you had me at Coldplay! Love them as a band. Kindly shed a light on when you started writing and performing music?
BASE: I started writing for my band in 2016 when I was in 1st High school year. Our band BASE participated in a competition while still in high school to make a name for ourselves in our little city. Since then a lot has changed. Now, after we released our 2nd song, I guess in 2018, we didn't really go into competitions but we started to be an opening act for national bands that come to Balikpapan.
dareraphael: Loving the history! Do you have any EPs or LPs out?
BASE: We actually haven't released any EP or LP. We almost released our EP back in 2019 but there were a lot of things going on and we cancelled it out. Currently, we are still in the production of our first album. I think this year we'll do less performances and focus on making the album so it can be released at least January 2022. We still have a long way to go.
dareraphael: Looking forward to it! As a band, what drives BASE?
BASE: I think what drives BASE now is how we keep improving every song we released. We need to keep going on and hopefully we can be a band who will be remembered not just by a hit single but a lot of songs. We feel like family now and we talk about everything we do and we have the same mission and vision.
dareraphael: That's so good to hear. It's important to have a tight bond with your bandmates. For you guys as a band, how would you say your songwriting process kicks off?
BASE: For me, I think whenever I got time alone with my guitar or keyboard and I got the feelings of making a song. I don't like to write a song if it's more than an hour. It's like the feelings and the sadness or happines in the song is missing. I love to write a song in the middle of the night or morning. Whenever I got an idea, I put it on my voice note (the lyric with the melody) and work on it when I got the time. Also I need to have a story from myself usually to make it more deep I guess or if I saw some stories in the film/tv drama.
dareraphael: Really loving the time you put in to write a song. It shows deep affection for your creation. How would you say Covid has affected your music process?
BASE: We know that this pandemic is really stressful for everyone. The usual life we had is like missing half of it. Our band also got a lot of shows cancelled. But we can't change that cause it's happening everywhere. On the positive side, we can focus on working on our album and I forgot to tell you that in a few months we will be releasing a new song called "Your Clyde". It's a love story having a reference to Bonnie and Clyde. Back to the topic, in this pandemic time, a lot of ideas shows up and we're grateful for that even though we really want to go to a concert and be the opener for the headliners.
dareraphael: Wow! Great news! Can't wait to hear it! With all that's been said, how do you view the current scope of the music industry?
BASE: It's really growing, especially for an Indie band like us. In our country, back to the old days, it's really hard to get known by people cause we need to kinda get the label music. But now, all you need is a song and you can put it everywhere and there's a lot of chance for it to be heard by different people. Even though we know that our band doesn't really fit into the music nowadays (R&B, EDM), we hope that in the future this will change and we'll listen to songs with 90s-2000s style.
dareraphael: There are a lot of chances for your music to get heard as an artiste these days, which I believe is great for rising artistes. Which artiste would you love to collaborate with?
BASE: We really love Coldplay and NOAH (a big band from Indonesia). We really hope that someday one of them will be listening to our songs or collaborate with us.
dareraphael: Nothing is impossible! You never can tell! Just keep the music coming! Finally, what will you say are the hopes and dreams for this band?
BASE: We hope that people can feel our music and get goosebumps whenever they listen to us. It's a really great feeling to see someone singing our song. We hope we can be that band in the future. We've always had dreams to play in front of thousands of people in a stadium where all of them are there to see us as a headliners. We have a dream that from our music we can gather people to enjoy their life or feel better if they're sad. We hope that somedays we will be a big band and can give a lot of joy. Everything is possible if you never give up and believe in love. That word from Chris Martin always showed up whenever we're going on the stage.
dareraphael: Think it's fair to say Chris Martin is an idol for you guys! It's been lovely chatting with you! We'll definitely be on the lookout for more of your songs. Thanks for your time!
BASE: On behalf of the band, I would like to thank you for this opportunity you have given. I really enjoyed answering these questions. I hope you like our songs. Hope to see you again in the future.

Follow BASE on IG: @base_bpn