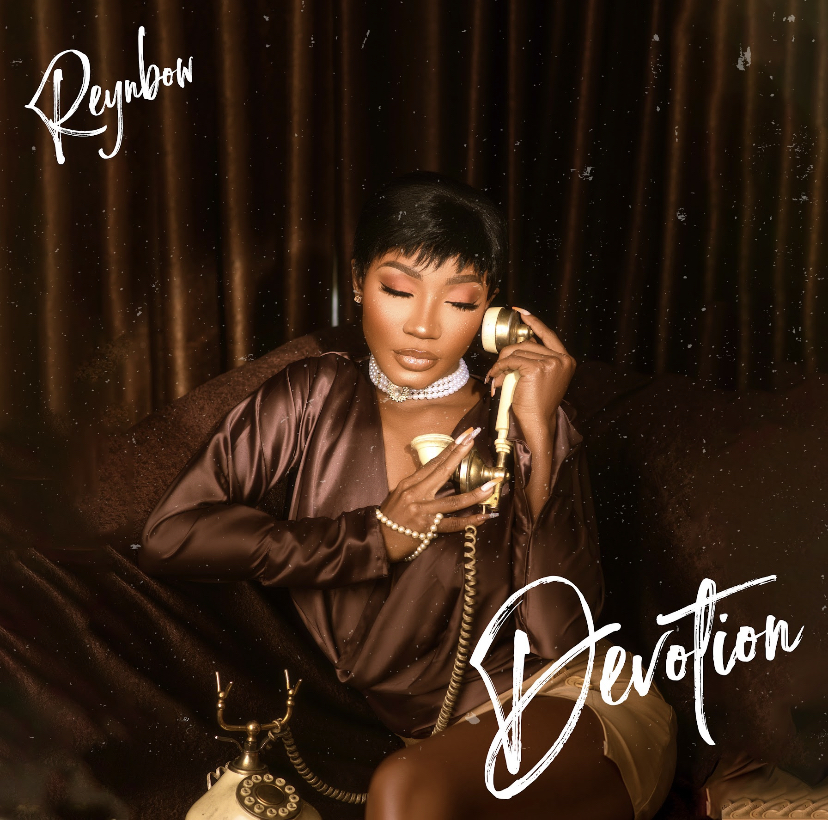 Reynbow flourishes on her latest seductive composition, "Devotion"
Arriving with her latest record, "Devotion," budding music artiste, Reynbow is back to bless our ears with another heartfelt R&B gem. Known for incorporating themes from her own personal experience into her music, the talented singer and songwriter encapsulates unwavering commitment on her new single. While building a career in music can take its toll on any sort of romantic affair, Reynbow reaffirms her dedication and willingness to a love interest on the track.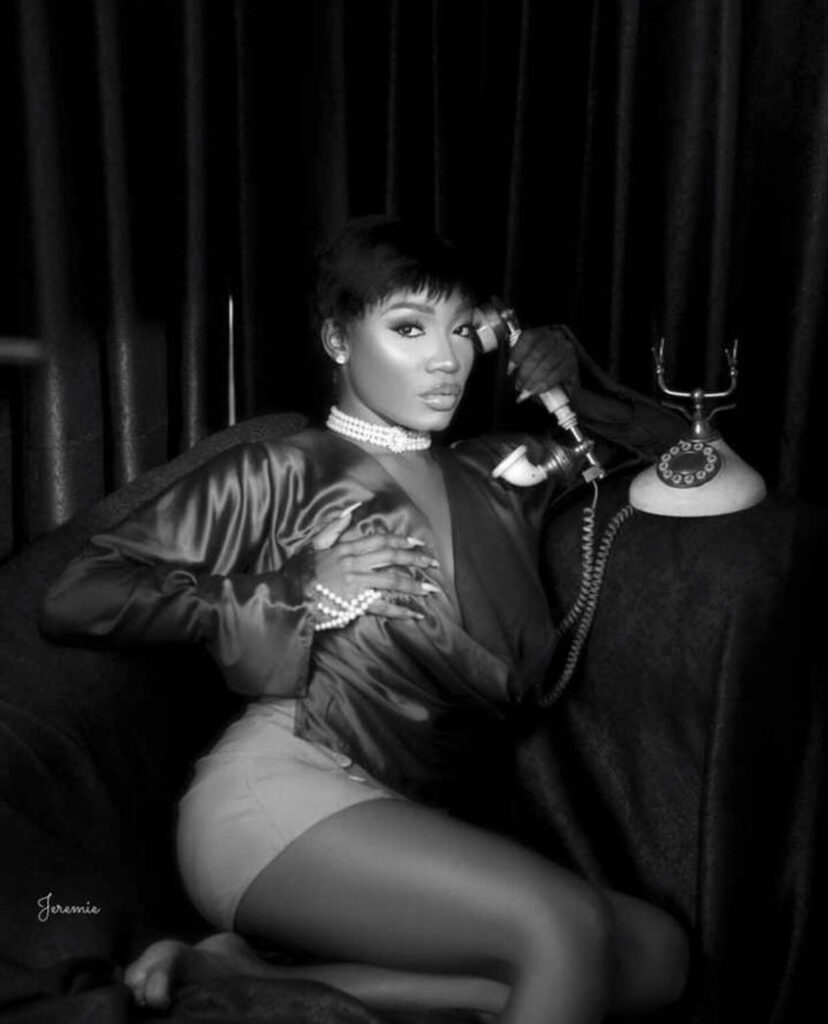 Produced by regular collaborator and friend SoundOfBoma, the beautiful harmony struck within "Devotion" highlights the chemistry between the creatives. The song starts off with a spacey soundscape intertwined with finger snaps and heavy keyboard chords. Reynbow's finely-textured and soothing vocals soon enter the fray, perfectly enveloped by the slow and bouncy R&B production, all the while convincingly reassuring her partner of her unrelenting loyalty.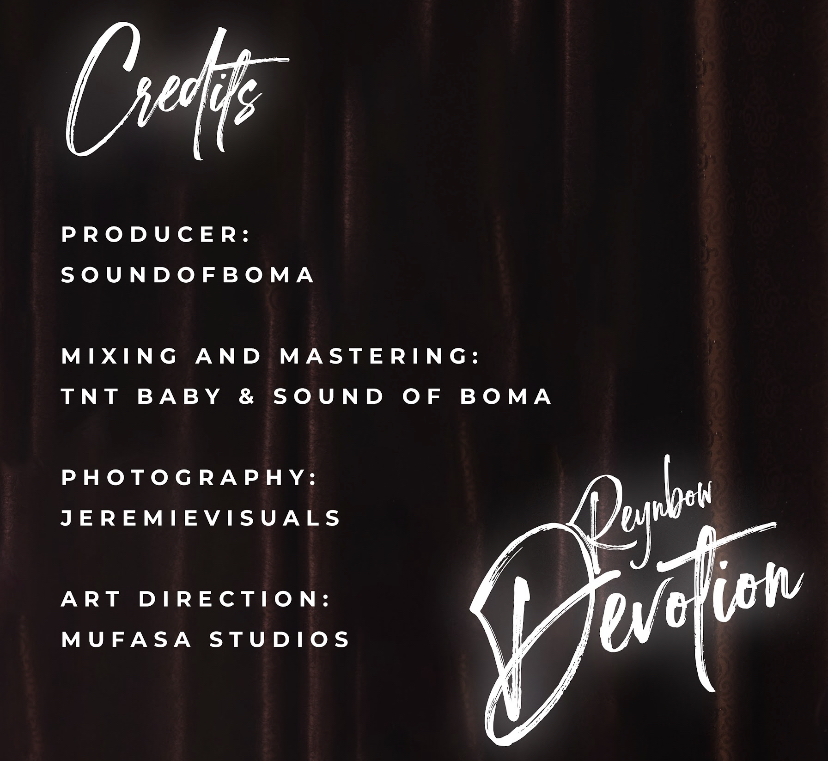 There's a lovely portion of the song containing a recorded message by Reynbow that effectively adds further dynamism to the composition, driving home the deep affection instilled into the record. Her lyrics are impressive, expressing a deep sense of dedication and faithfulness with each enrapturing line.
The track showcases some of Reynbow's best work as a songwriter, further displaying her steady development as an artiste. "Devotion" also highlights Reynbow's jealous nature, as well as protective quality towards her special person.
Primarily, Reynbow writes about problems that people from her age group can relate to: relationships and love. As a result, her music is emotionally intimate, vulnerable and soft, yet rhythmical and easy to dance to all the same.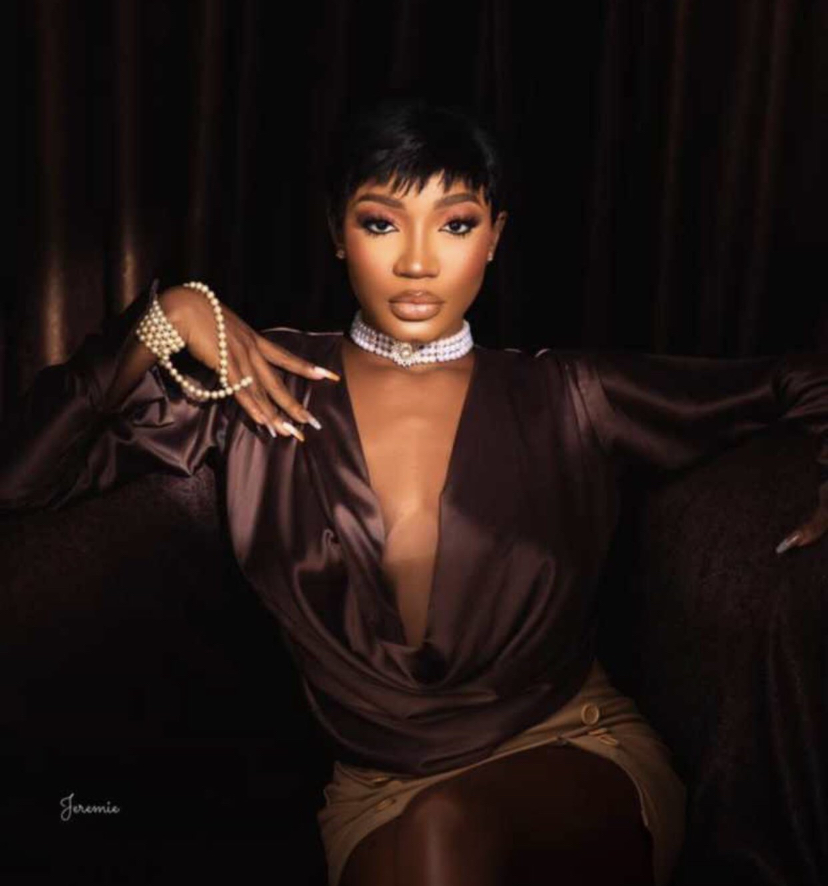 Vocally, she struggles a bit to reach the high notes on the track. It's an aspect of her artistry that certainly needs urgent work and fine-tuning. Despite this, "Devotion" still rises to its potential as an R&B gem. It's the sort of track you play to remind your significant other about their importance in your life and how you do not take them for granted.
Reynbow does her best to sell the message behind the song in the right way, making good use of her ever-evolving songwriting skills. "Devotion" is certainly not her best work so far and there are improvements still to be made regarding her delivery. Nonetheless, the record still maintains a lot of positives and is a welcome addition to her expanding catalogue.
Links:
Spotify
Apple
Boomplay
Audiomack
Follow Reynbow on IG: @reynbow_flower
Follow Reynbow on Twitter: @Reynbow_flower