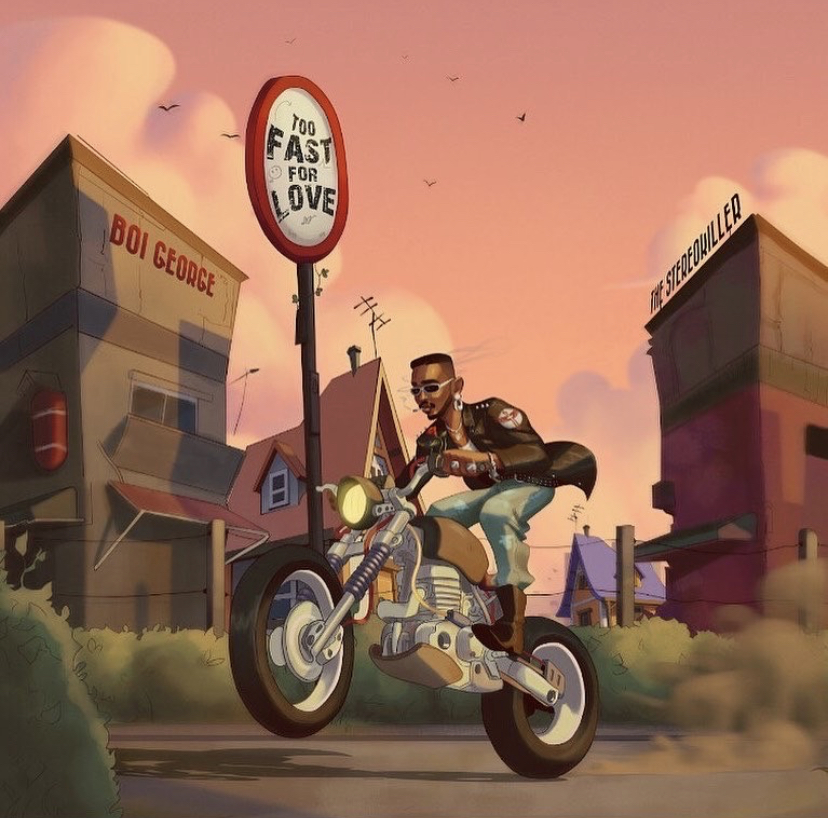 BOI GEORGE dissects the trials and tribulations that come with love on his latest EP
Rising star, BOI GEORGE continues to prove his worth, while holding his ground in the dog-eat-dog world of the Nigerian music industry, with his latest EP, "Too Fast for Love." Following his most recent single, "Caught Up," which dropped in May and featured Sophiegrophy, the talented act is back with an exciting new body of work, that signals a new era for the eclectic singer.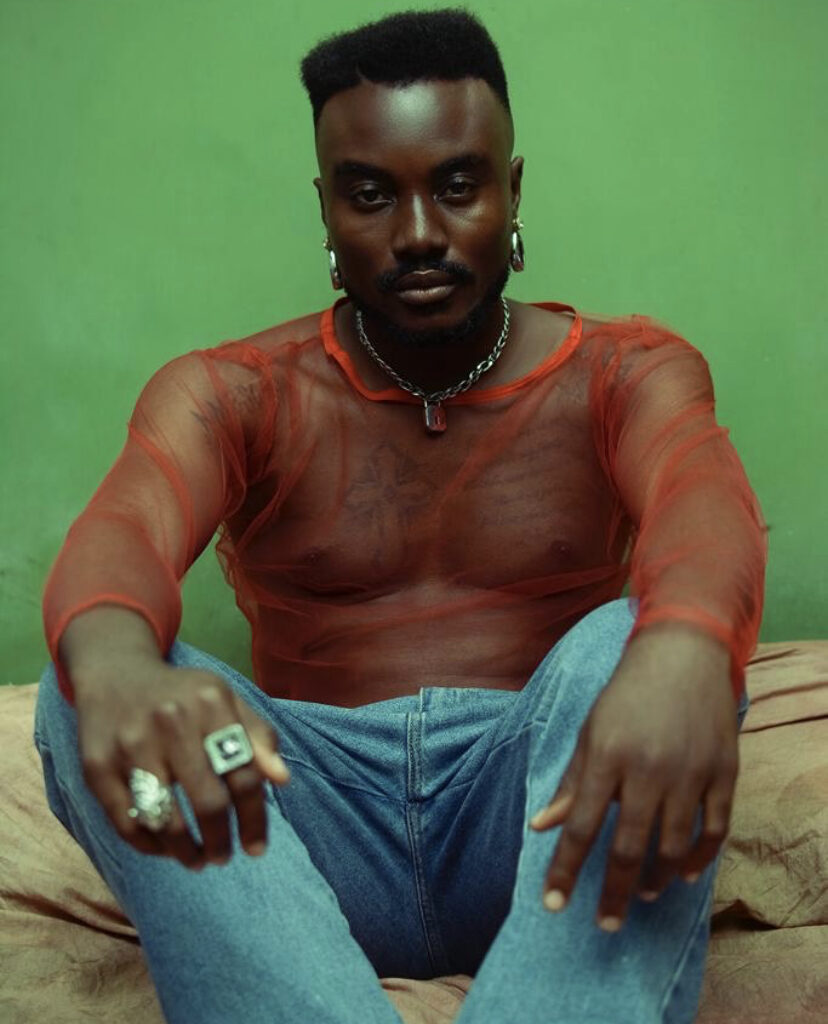 The 7-track EP covers the various facets of love in its purest form. The exciting compilation is distilled, packaged and delivered with his roots and culture in mind. "Boju Boju" starts off the EP with its inviting banjo-strummed intro. A melodic beat soon erupts as BOI GEORGE's energetic and vibrant vocals kick in. He begins the track, reminiscing on the days when people looked down on him. Now with his confidence at a high, he furthers on within the first verse, demanding to speak his mind. The chorus comes in pretty swiftly and we find out it's a sampled cut of Melvitto and Oxlade's smooth joint track, "Wait For You." Thankfully, the experiment pays off and takes "Boju Boju" to another positive level.
The second verse is even better, with BOI GEORGE flowing effortlessly through the engrossing production. His lyrics are simple but sound, easily getting the message behind the song across. It's a proper way to commence an EP and shows the depth behind the thought process, regarding the record and tracklist.
"Kama Sutra" comes in at number 2. The title of the track is a well known ancient Indian Sanskrit text revolving around sexuality, eroticism and emotional fulfillment in life. With the start of the composition sounding like an R&B intro from the '80s/'90s, the song immediately transforms into a straight-up Afrobeats tune. "Kama Sutra" unfortunately suffers from a lack of ingenuity, as the track is littered with mundane lyrics that can be found in the discographies of eager ear-pleasers. It flatters to deceive and ends up being a standout for all the wrong reasons, despite its impressive production.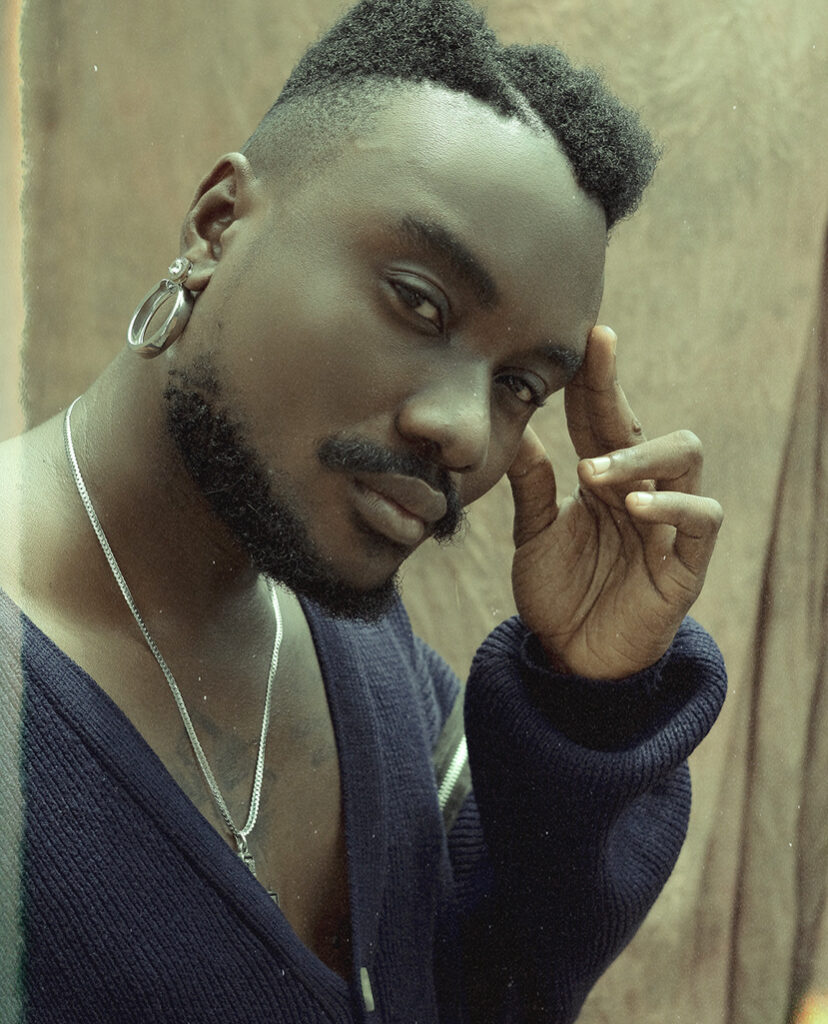 "Magic" is next and displays a supremely catchy and rhythmic guitar-led opening. BOI GEORGE goes in hard on this piece, stating how he's all about his business, with intentions to shut down his naysayers. Singing about his frustrations on a slick, laidback beat, the gifted act rises to the occasion, delivering his lines with the utmost precision. He conveys his unrelenting determination to get to the top, convincing listeners to jump on this "magic" carpet ride of his to superstardom.
"Jiji Jiji" comes in as the next track and contains a sampled production cut of Sam Smith and Normani's "Dancing With A Stranger." The reused portion gets a face-lift with that magical Afrobeats sound thrown in the mix. "Jiji Jiji" is sung in English, Pidgin and Yoruba languages, highlighting BOI GEORGE's roots. The song suffers from a lack of pure direction in terms of its objective. Despite the track's feel-good aura, there isn't a clear lyrical course for "Jiji Jiji," resulting in a rather weak and forgettable record.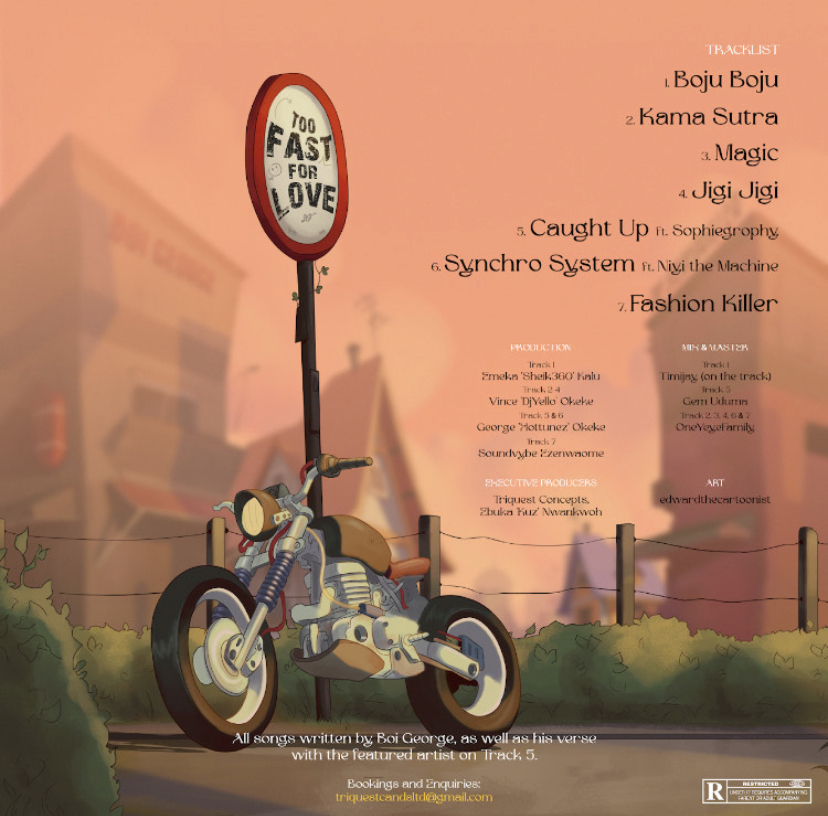 The previously discussed single, "Caught Up" with Sophiegrophy, arrives as track number 5 and standouts as one of the best songs on the project. We recently reviewed the compelling and captivating tune, so you can find it right here on the platform. Another banger on the EP, "Synchro System," comes in at number 6 and features Niyi The Machine.
The song is an instant hit with its otherworldly mix of Afrobeats and Amapiano. BOI GEORGE displays an effortlessly energetic flow through the song's entirety, matching the vibrant production. It's a straight-up party anthem, as the ever-rising star shows off his undeniable gift, turning his attention to the object of his affection. The lyrics come off naturally as well, never seeming forced or too weak. It's a properly balanced track in all regards and goes down as one of the best records from the compilation.
Final track, "Fashion Killer," is a composition born of his love for fashion. The versatile artiste is known for creating his own attire, another talent he discovered a while back and has since nurtured. He sings about his eccentric style and why it can't be ignored. His lyricism here is inventive, intelligent and imaginative, against a calm and steady backdrop. It's a refreshing approach from BOI GEORGE, to bring up a totally different subject matter and it turns out to be a solid way to end the project.
"Too Fast for Love" comes with a few hits and misses. It's not a five star EP, but it's one that shows a different side to BOI GEORGE than we've ever seen before.
Links:
Spotify
Apple
Boomplay
Audiomack
Follow BOI GEORGE on IG: @boigeorgegram_
Follow BOI GEORGE on Twitter: @Boigeorgegram