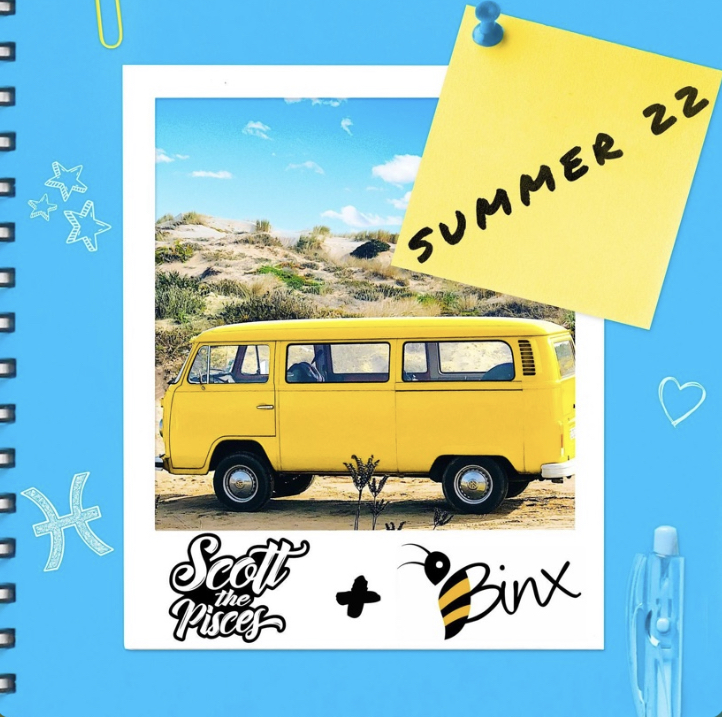 Summer Anthems don't get much better than this
Stage names don't exhibit uniquity like the quirky moniker, "Scott the Pisces." The rising English producer came up with it by smartly merging his first name and astrological sign, a pretty simple but clever fusion. Born and raised in North West London, the gifted act has been writing and producing music since the age of 12. He further channeled his talent by becoming a disc jockey, performing at events and parties, all the while developing himself. Realizing his love for music, he began to pursue the career, finally releasing his first EP, "Ocean Blue" last year.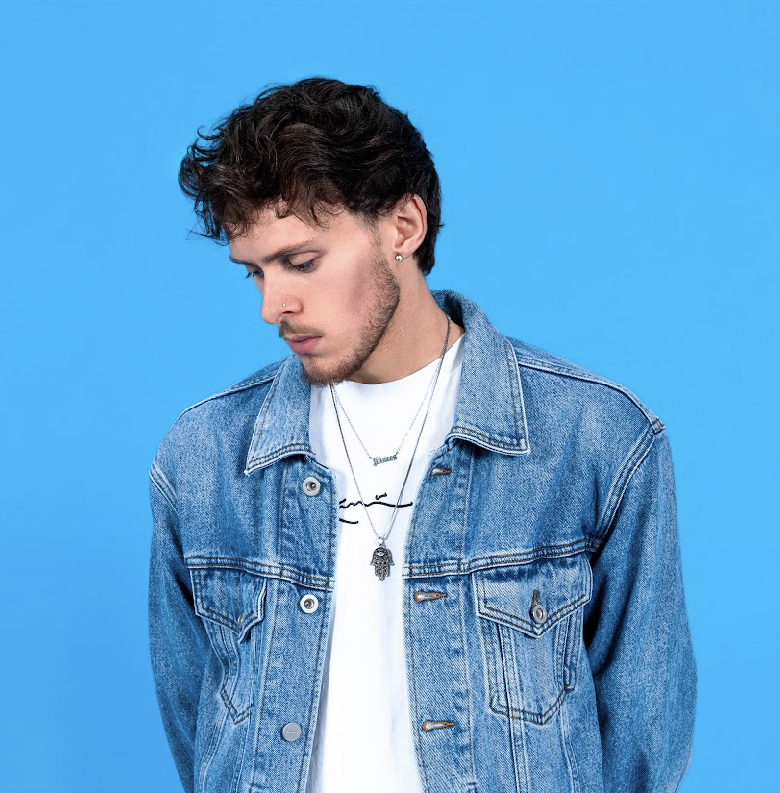 The project consisted of 5 songs, all featuring other artistes, ultimately giving listeners a glimpse of what to expect from Scott the Pisces going forward. He's back now with a new single, ready to get everyone in that "summer mood" with the track, "Summer '22."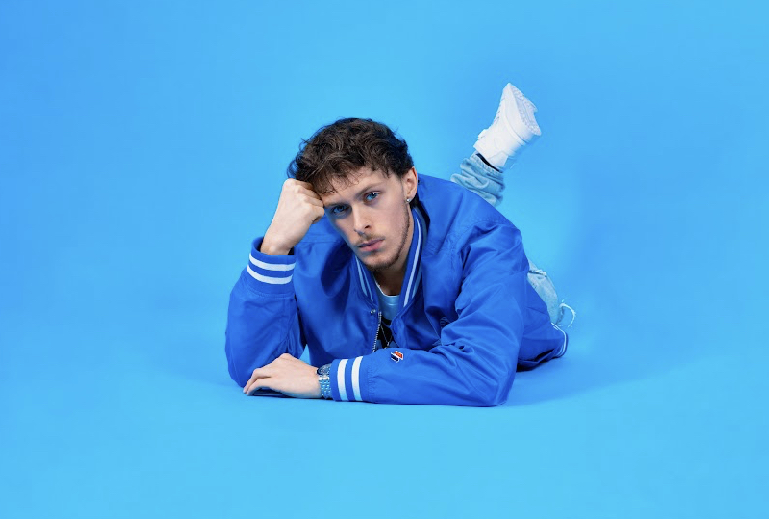 The vibrant single, which features South-African singer/songwriter, Bianca Carmen Buys, a.k.a Binx, is a thrilling number that embodies the style of Scott the Pisces. Both artistes connected through Instagram, after Binx reached out to Scott, with an idea for a song. Shortly afterwards came "Summer '22."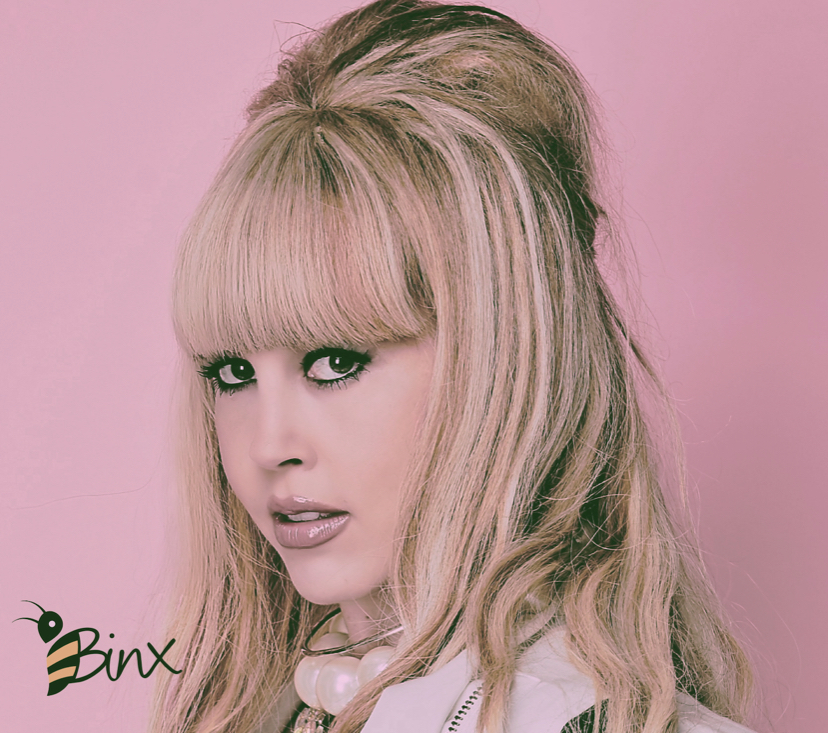 The riveting pop piece displays tension building guitar riffs, combined with a precise, dramatic percussion build up, followed by an overwhelming crescendo of sound. It's really amazing to see how Binx displays such a seemingly impossible trinity of insane power, stunning accuracy & a beautiful tone with her vocals.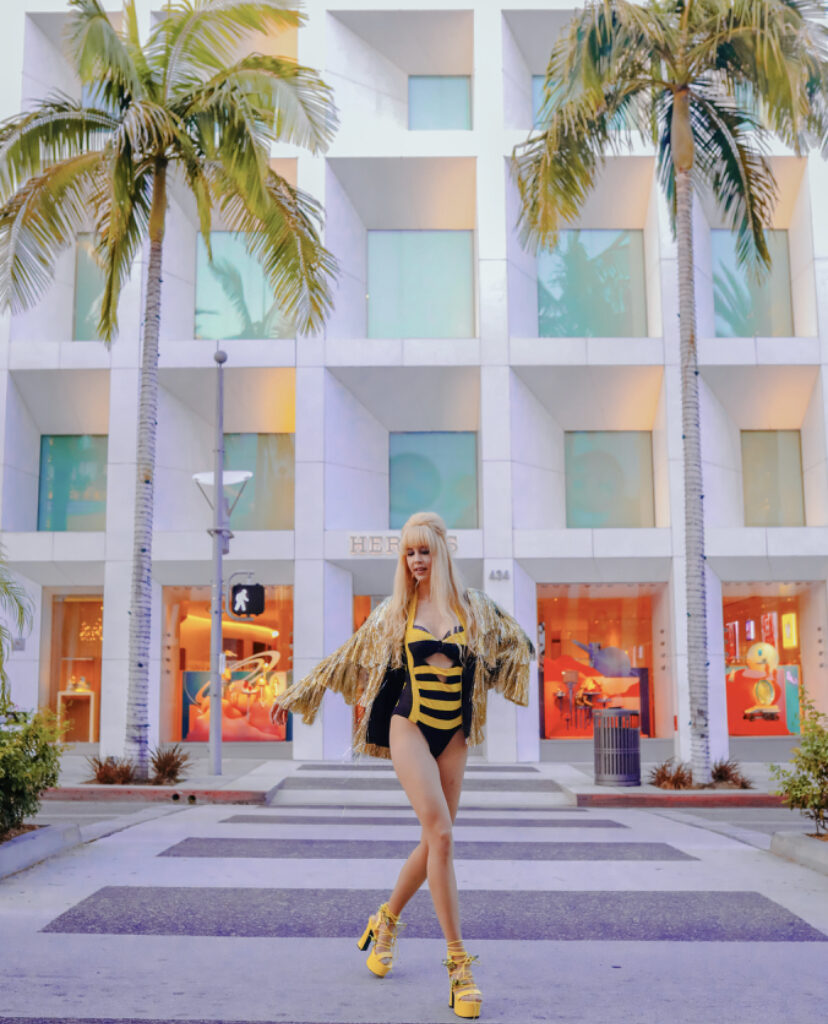 The electrifying record appears to contain an endless supply of energy, that's astonishingly contagious. Binx truly shines on the track, doing well to capture the feel-good vibe & positive emotions emanating from Scott's "larger than life" production. In regards to the lyricism, it's a brilliant creation as well, with the perceptive phrase, "these four walls don't like feel like Paris," being a major standout. It's a heavy throwback to the feelings that were exhibited by people around the world, during the COVID-19 era, with isolation being so common at the time.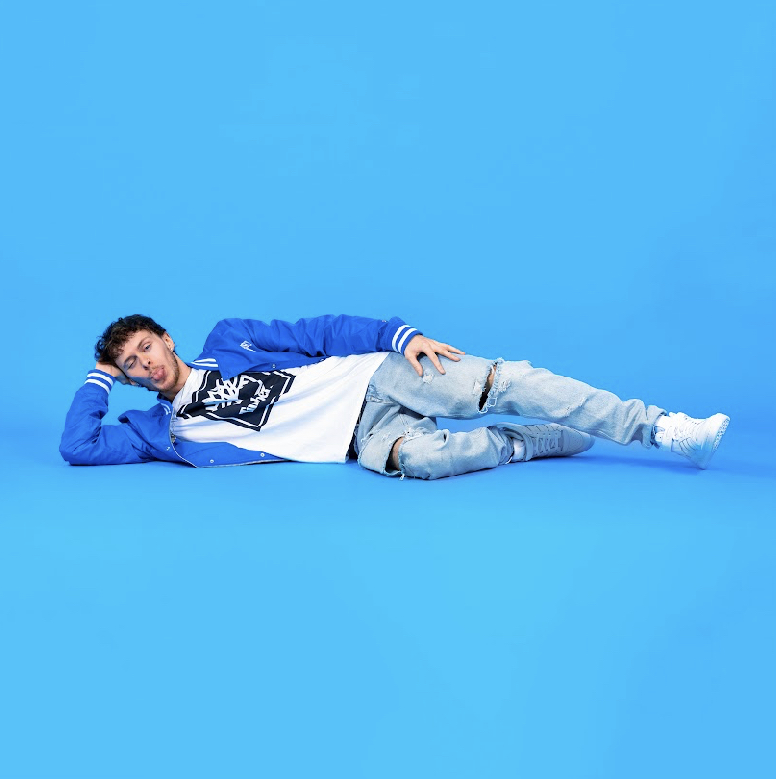 As a music lover, it's always great to see talented acts combining their gifts, creating buoyant tracks out of bleak situations in the process. Overall, "Summer '22" is a rapturous composition, with an ecstatic soundscape, by Binx and Scott the Pisces. If they continue to write and perform in this vein, it won't be long before they reach the upper echelons of the music industry.
—————————————————————————-
We got to talk to Scott about the track, working with Binx and the inspiration behind "Summer '22."
dareraphael: Hello Scott, thanks for joining us. Can you tell us how you came up with the name "Scott the Pisces" & what's your actual name?
Scott: Pretty straight forward actually. My real name is Scott, and I happen to be a Pisces.
dareraphael: Love it, do you mind telling us your age & how long you've been an artiste?
Scott: I'm currently 24, and I've been writing and producing music since I was 12. I first picked up a guitar at the age of 8, with this dream of being a rockstar. As I got older and the landscape of music changed, my preferences changed, I soon began to be more interested in the songwriting / production side of it. Around age 15 I began DJing at events, parties, and raves, under the alias 'Spectrum'. Learning I had this love for the rush you'd get being in front of an audience, I began to pursue the career further.
dareraphael: Sweet beginnings. Next up, can you tell us where you're from?
Scott: Born and raised in North West London.
dareraphael: Alright! We are fans of your music to be honest, the production is always top-notch, how did you get so good at production?
Scott: Thank you. Honestly it's down to years and years of refinement, learning and building an understanding of mixing. My music wasn't always so top notch, and in fact it was only recently maybe two years ago or so that something had clicked in my brain. I was able to recognise frequencies when mixing, which allowed me to clean up my mixes like I couldn't before. I remember how much it shocked me at first, in the middle of mixing a bedroom recorded vocal I was able to finally hear the room resonances and EQ them out. Real gamechanger.
As far as production as a whole, I've spent more and more time analyzing what makes songs so great. It's all in the initial musical ideas, the arrangement and how you hook the listener. In the earlier days I used to think it was about putting as many layers in as possible, but nowadays it's more about only keeping what works. I've become more selective of the sounds I use, and the space I leave for those sounds to really shine.
dareraphael: Love the growth! How did you & BINX connect?
Scott: BINX hit me up on Instagram one day, and we just started speaking about music. Not long after, I was asked to produce a song idea she had called Sea Salt, which felt perfect with my whole oceanic vibe at the time just after my EP Ocean Blue. I asked her to send me a rough vocal demo for the record, I produced the music around it, and then we re-recorded her vocals to be perfect.
dareraphael: That's a cool connection. How was it working with her?
Scott: It was great, the vibe was right, ideas began flowing immediately. BINX sent me over a vocal demo for the record, and from there we went back and forth with ideas. I'd send vocal demos back with melody alterations, or options for lyrics. She'd send back improvements on those, and before you knew it, we had a song written.
dareraphael: What made you guys decide to write a Summer track? What was the reason for penning down the song?
Scott: Summer '22 is our attempt at manifesting the summer we feel everyone has been yearning for, over the last few years. We felt that it was needed, as a lot of the music out at the moment was still fresh off the pandemic in its mood; We wanted to create something super upbeat and positive.
dareraphael: You certainly accomplished that. What's your favorite lyric from Summer '22?
Scott: "These four walls don't feel like Paris." I think this line captures the feeling anyone had during those times, feeling trapped and isolated by four walls. It's repeated again in the bridge which is a little more intimate in contrast with the rest of the song.
dareraphael: Same. Was Summer '22 a difficult song to produce?
Scott: Immensely purely due to the fact I'm a perfectionist and so every little detail stands out to me. With pop music in the modern world it's super difficult to match the level of quality, the bar has risen drastically in terms of mix perfection, sound selection and maintaining attention. Especially when you compare it to songs from the early 2010s, which Summer '22 was a tribute to. After we had "Summer '22" recorded, I spent about 3 months working on the mix, beating myself up until it was as perfect as I could make it. My process is me listening to the record over and over, making adjustments until I no longer hear anything wrong with it, and then I know it's ready. It's quite brutal, but I'm a perfectionist after all. For me vocals are the biggest challenge as there's so many factors to consider. Sometimes takes are recorded on different days, in different rooms, on different mics, and it creates a level of audible inconsistency which you have to address. A lot of time was put into simply processing lines individually so that they'd match.
dareraphael: Totally understandable. How has the response been to the song?
Scott: It's only been two weeks but the overall response has been wonderful. I've had lots of compliments regarding the song, and people seem to be enjoying it. On streaming platforms it's done really well for an independently released record, and I can expect that it'll continue to grow into a hit over summer.
dareraphael: That's good to know. What other forms of promotion are you looking at for the song?
Scott: I've been designing all the adverts you see on social media, putting money into Facebook adverts, google ads, etc. As well as doing loads of interviews to really push the brand out there. I'm continuing to do my hoodie shoots which help get the name out, as well as sticker flyposting.
dareraphael: Really putting in the work, love to see it. Will we get a music video?
Scott: I'm always so reluctant to do music videos at this moment due to financial restrictions, I don't believe we'd be able to create a music video that matches the level of quality the music has. I'm hoping one day in the future to come back to all my old songs and have videos done for them professionally.
dareraphael: We'll look out for it. Summer '22 is such an energetic bop, will you say you share the same vibrancy as a person? Is the energy on the song a reflection of you as well?
Scott: Definitely, you'll see that in all my music. The songs are a variety of moods, which reflect who I am and the energy I want to put out into the world. I think the blend of both BINX and I on this record had a clear impact on the energy felt in the song.
dareraphael: Now that the song is out, how are you feeling?
Scott: Like a weight has been lifted, although I'm still in work mode with the single. I'm just elated to finally have it out, and for people to be able to hear it, create memories with it.
dareraphael: Memories will surely be created with this track. Next release plans? Singles, EP or full-length album?
Scott: Likely I'm going to be following up with singles for the time being, it's just a lot better in terms of building exposure and a snowball effect on streaming platforms. Initially the only reason I released Ocean Blue as an EP was to create a foundation for fans to revisit as humble beginnings since I was starting fresh. I don't think I'll do an album until I'm signed to a label, as there's a lot of politics when it comes to an artist, and album sales when signing a deal. They look at the numbers when creating your deal, so it's best not to have one out if you can't push it like a major label would.
dareraphael: Smart thinking! Would you collaborate with BINX again in the future?
Scott: For sure, I'd love to work with BINX again. We're a great creative match. When the time's right and the record fits, it'll happen.
dareraphael: Amen to that. All in all, how has the journey as an artiste been so far for you?
Scott: It's been quite a challenging one in terms of the work and sacrifices I've put into getting to where I am currently. However, because of this I know I'm on the right track. It seems like opportunities seem to manifest when the time is right. I feel as if putting in the work, keeping my dreams in mind, never giving up will eventually lead me to where I'm aiming to be.
dareraphael: Loving the optimism. What do you hope to achieve before the year runs out?
Scott: I really want to build my collaborations catalog, working for other artists as a producer, songwriter and in any way that I can. I'm hoping that I'll see my first million streams under this new alias within the year, and I'm excited to see what's next.
dareraphael: Really sure you'll get those streams. Who would you say are your top 3 dream collaborations?
Scott: That's a difficult one, I'd have to say Benny Blanco, Max Martin and Kanye West. Purely because I want to see what it's like to be in the room with genius creators at work. There's so many artists I'd love to work with in the future though, we will have to see what happens!
dareraphael: Big dreams, that's what it's all about. So, what pushes you to keep being an artiste?
Scott: Knowing that I'm able to create something that enhances a person's experience through art. The real goal is to provide value while I'm here, I can only imagine how that will evolve as I grow as an artist.
dareraphael: Scott, it's been great chatting with you. Thanks for your time!

"Summer '22" is OUT NOW!

Links:
Spotify
Apple
Boomplay
Audiomack
SoundCloud
Follow Scott the Pisces on IG: @scottthepisces
Follow Scott the Pisces on Twitter: @ScottThePisces
Follow Binx on IG & Twitter: @binxofficial