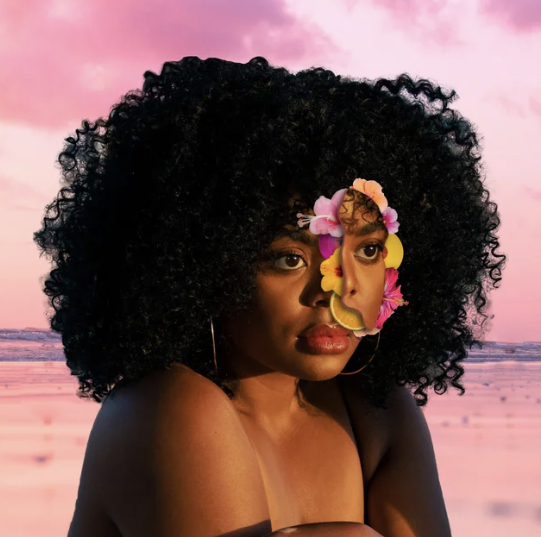 Latest EP "ALBA" sees the beginning of a new era for the fast-rising singer and songwriter
The last time we spoke to Aroe, she had just released a track titled "Space+Space." The authenticity behind the song, propelled it, making the deeply personal creation, her most streamed single to date, in a relatively short space of time.
Fast forward to today, the gifted act is now signed to a music label, with a fresh EP in tow. Her new body of work, "ALBA" stems from the idea of starting a new journey, a sort of genesis if you will. The four-track project is sung predominantly in Spanish, with the exception of one song, which is performed in both English and Spanish.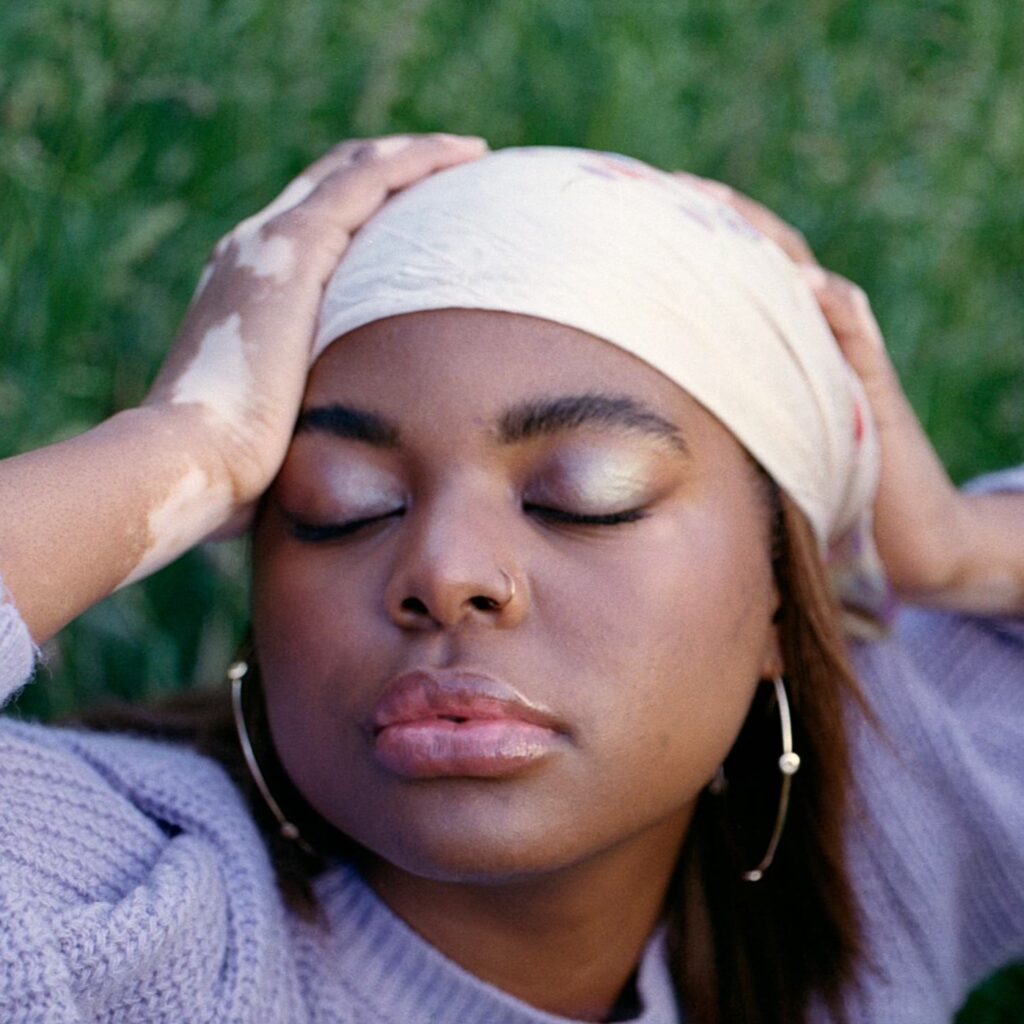 Kicking off the recent project is the undeniably groovy, "Cansar En Paz." The catchy composition is centered on the feeling of separation from a relationship. Essentially, "Cansar En Paz" highlights the difficult process of moving on from a fractured affair. It's a track that's perfect for driving in the summer air, with the windows down, and not having a care in the world. The production is lively and melodic all at once, with sampled male background vocals added for that extra dynamism. It's a good piece to start off the EP and turns out to be one of the standout songs on the project.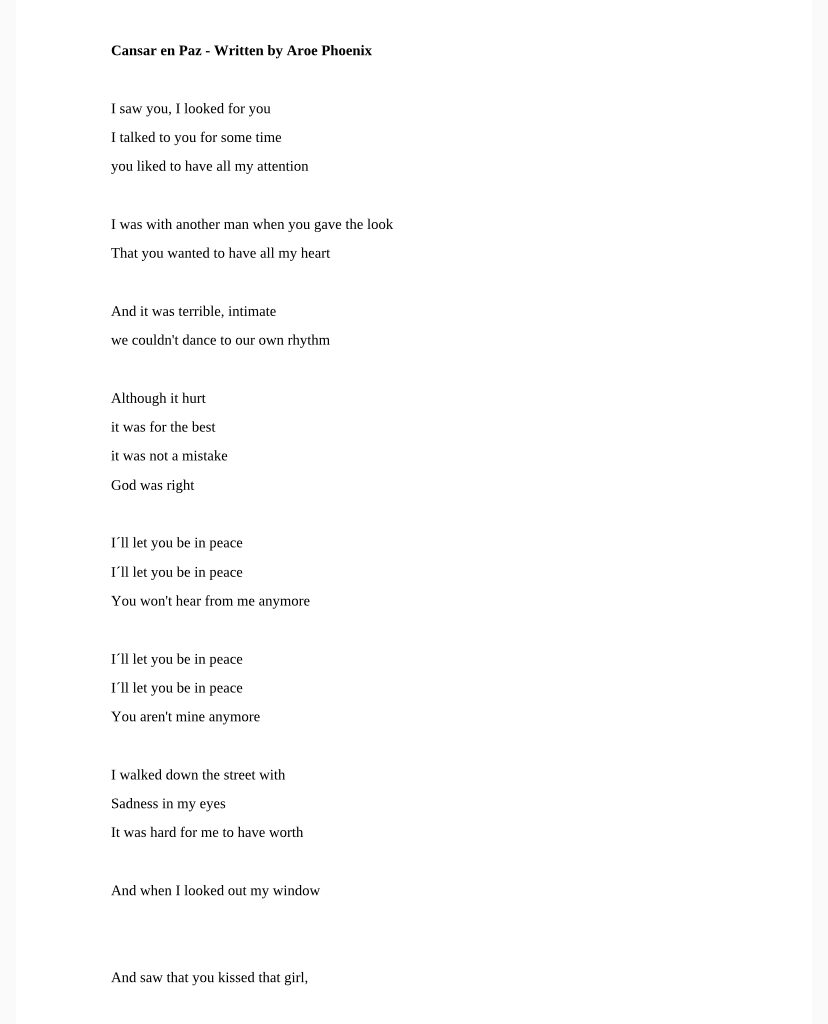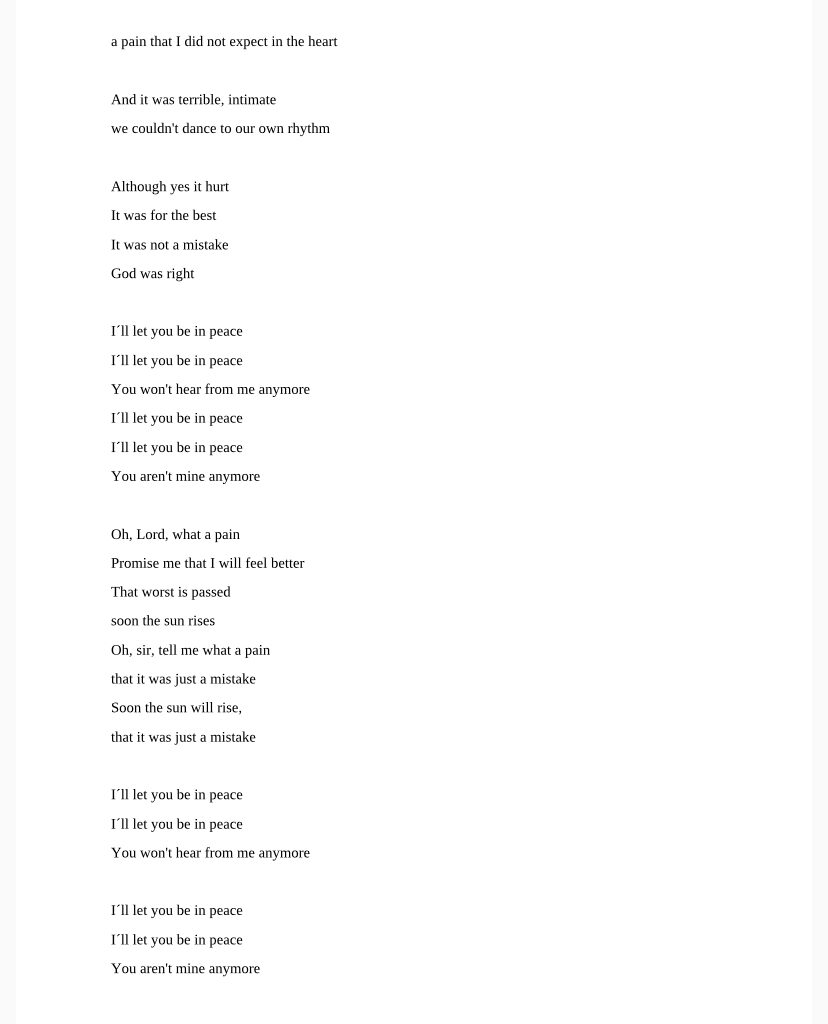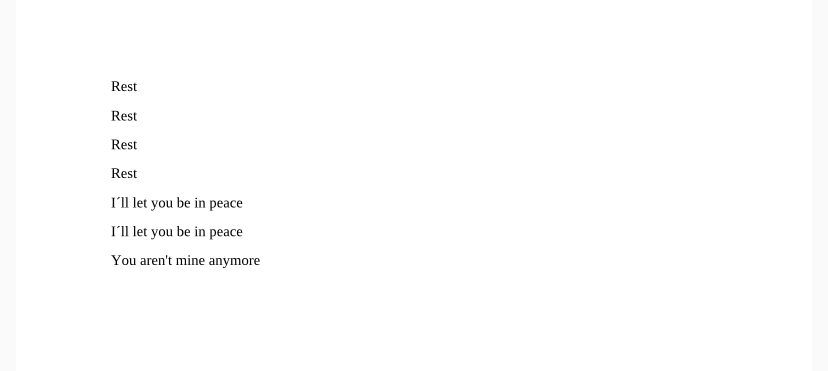 The Mexican city, "Cancún" is the subject of the next track, and is used as a place of reference for Aroe, due to the serenity and peace she felt in her earlier years, while living there. It's a more mellow composition compared to the first piece. On "Cancún," we find Aroe wanting to revel in her freedom without any "male" distractions. Production here is brilliant once again, giving some type of 80's/90's R&B vibe. It's another impressive tune from the collection, showcasing her ever-green lyrical capabilities, whilst conveying Aroe's need for independence.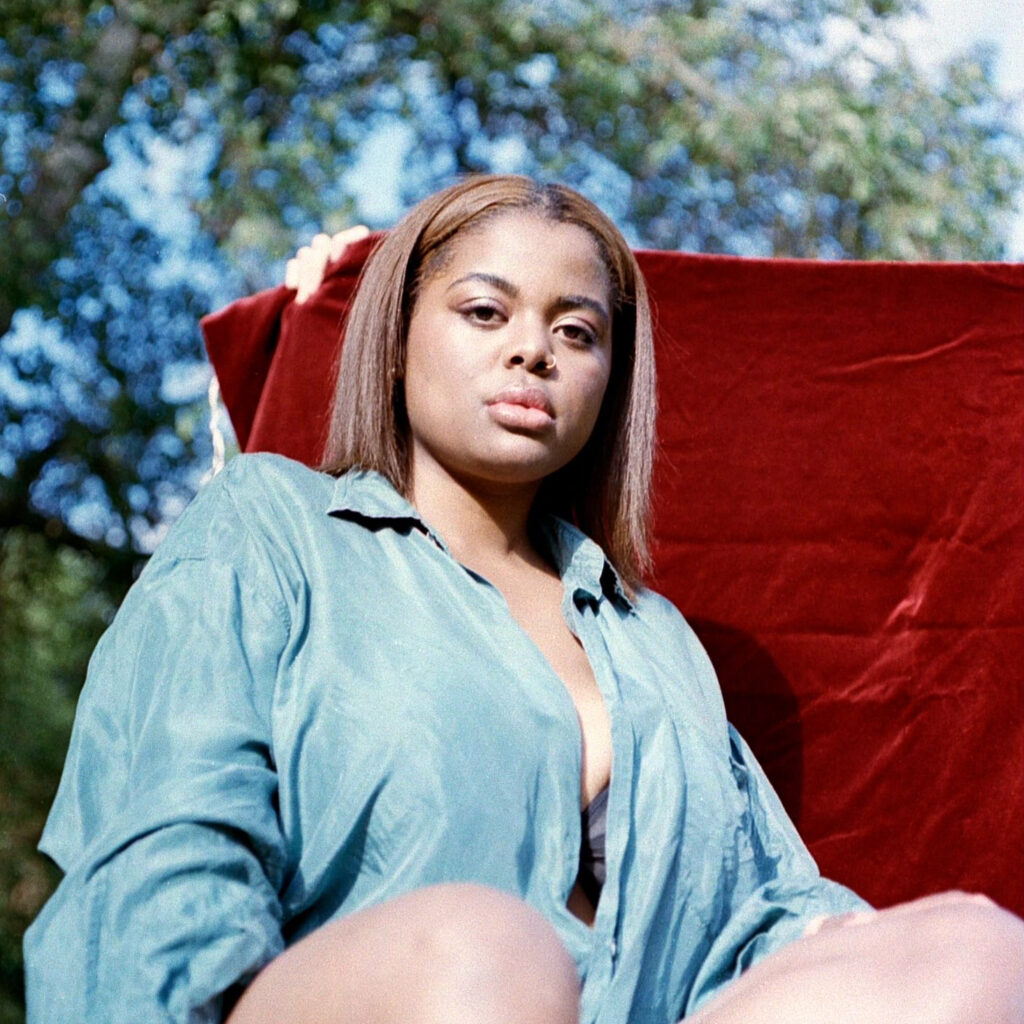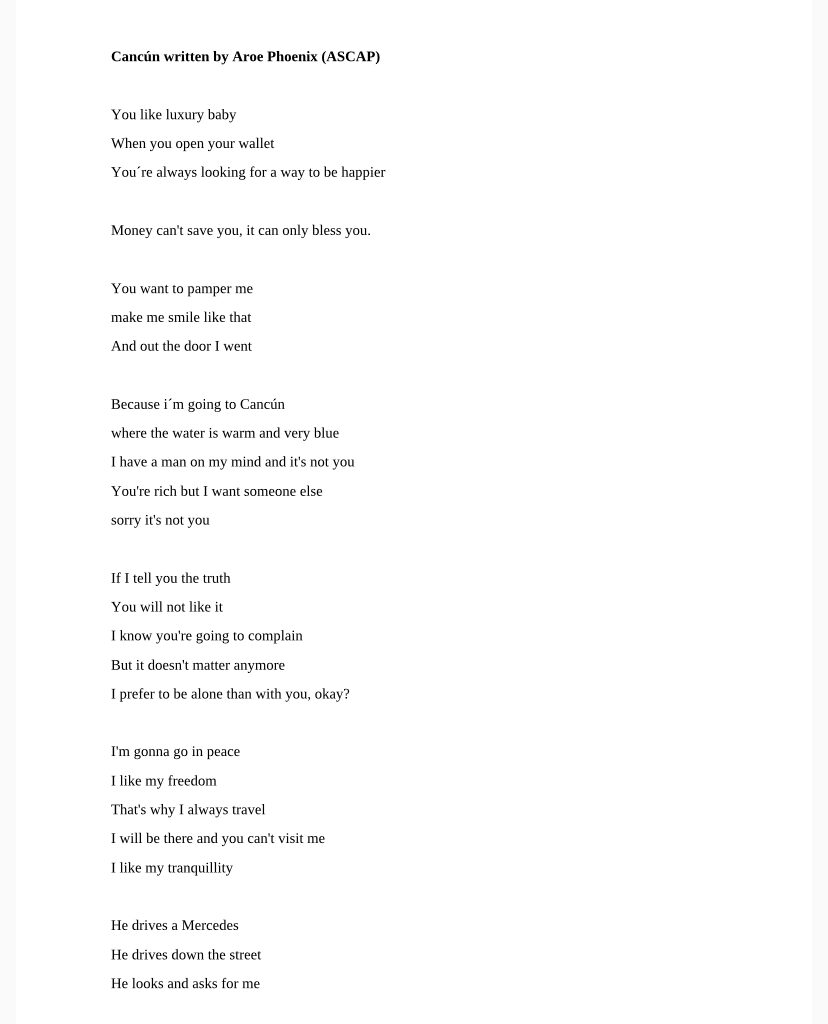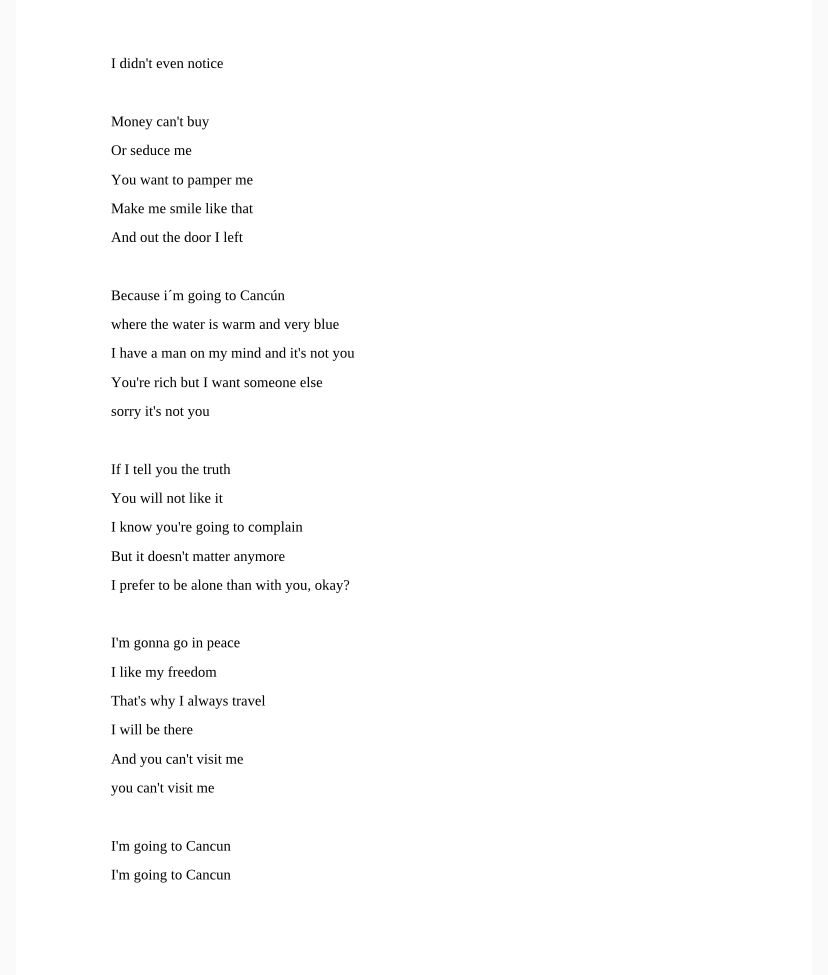 "Juego Del Amor" is up next, and is the only song delivered in both Spanish and English. Sonically, the track brings a classical pop sound to the table, with Aroe delivering appropriately, for the most part. "Juego Del Amor" translates to the "game of love" in English and perfectly encapsulates the narrative of "situationships" in today's dating pool.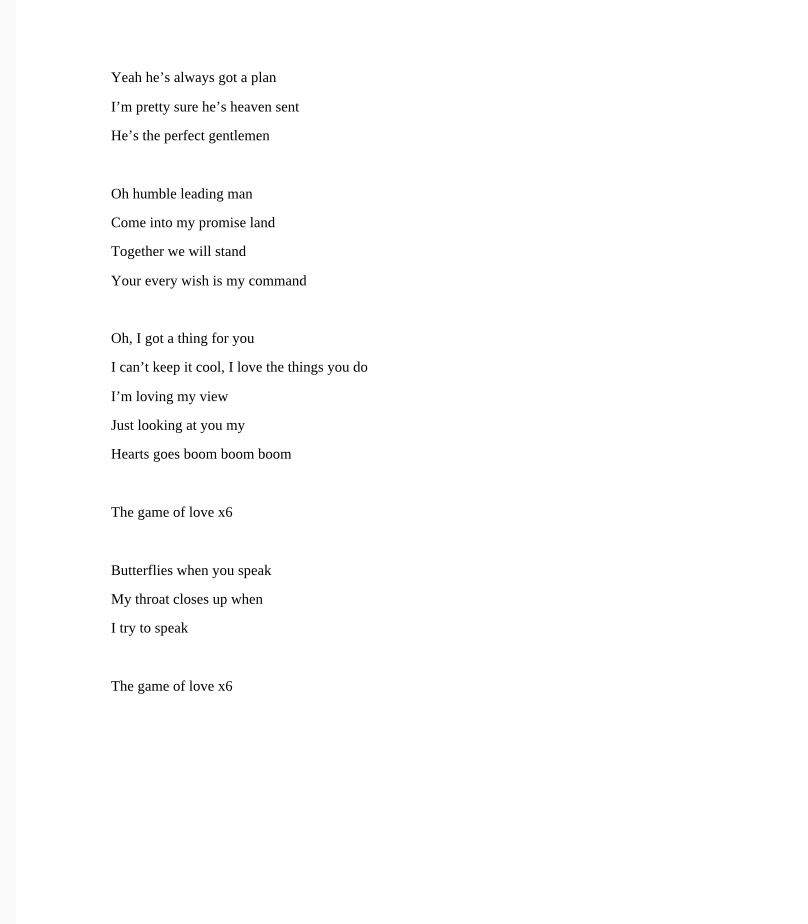 Aroe explains the scenario, which is rife with uncertainty and hesitancy. It's a frustrating spot to be in, when the feelings are sure and clear, but no one is willing to take the next step to establish a real romantic relationship. The song does suffer slightly, from a lack of cohesion during the chorus. More lyrics could have been added to that section to give the track more variety, rather than the repeated lines. Nonetheless, Aroe's unique vocals still make it a worthwhile piece to listen to.
The final track, "Sueños," translates to "dreams" in English. Taking the interpretation to heart, she goes for a dreamy soundscape that comes off just right. The idea for the song was borne out of Aroe's intention to stick to her aspirations, blocking out external ideas about the singer's ambition. "Sueños" begins with a sampled conversation, outlining the inability to be perfect, but ultimately, to give everything your best shot. It's another piece from the project that will make you want to move your feet, as you daydream about future plans. A truly divine track, "Sueños" integrates all the good things about Aroe's style of music.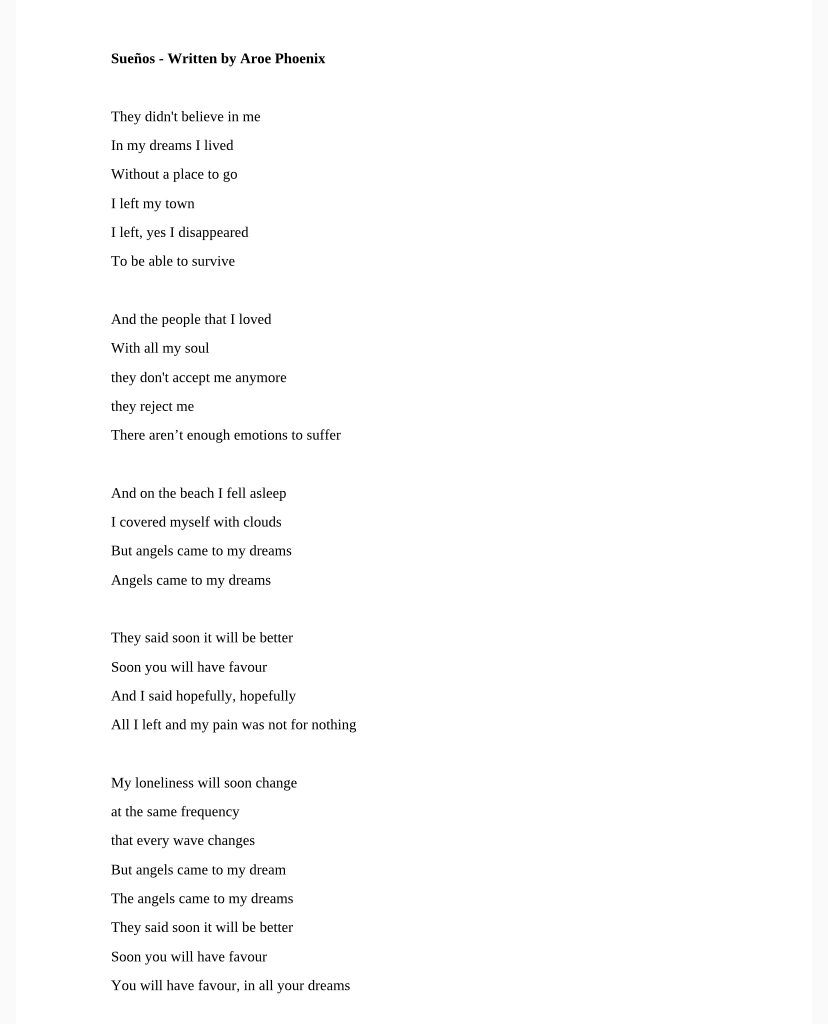 With its earnest message, the newly-signed act wants listeners to focus on their dreams and hold them close, for fear of those who might try to lead them astray. For an artiste who recently teetered on the edge of quitting music, it's great to see Aroe Phoenix with such a stellar EP to her name. The talent has always been there, but most times you need people to believe in you and she surely has that now.
So, for artistes who are struggling with their careers at the moment, be sure to keep pushing, to keep grinding, and as the English translation of "Sueños" says, "soon you will have favor, in all your dreams."
Aroe joined us to breakdown her brand new EP and to give us the backstory behind her getting signed to a music label. Watch it all below!
Links:
Spotify
Apple
SoundCloud
Follow Aroe Phoenix on IG: @aroephoenix_