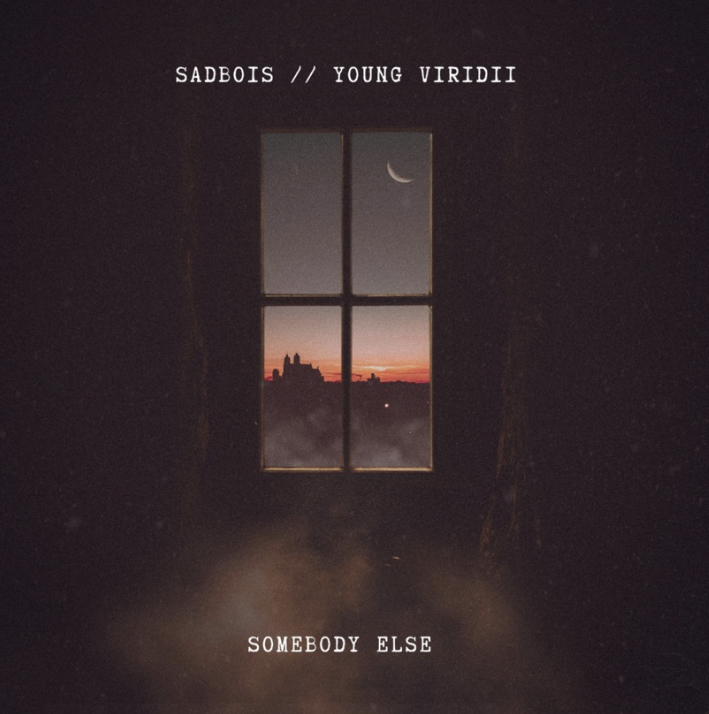 "Somebody Else" is an electronic masterpiece from SadBois & Young Viridii
SadBois is an electronic rock band from Long Island, New York. The talented four-piece have developed a penchant for creating addictive rock-influenced electronic music and they do so with the utmost perfection. On the magnificent piece, "Somebody Else," the band teams up with rising artiste, Young Viridii to deliver an absolutely eargasmic tune. The track is surely a revolutionary step in ownership of identity for both SadBois and Young Viridii and it's certainly unlike anything they've tackled before.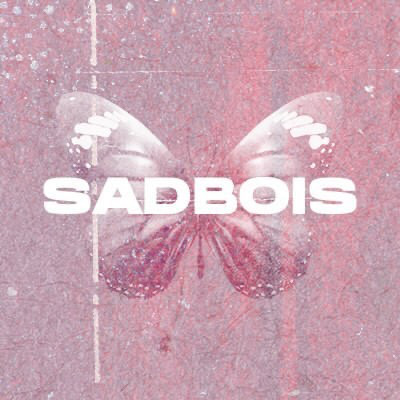 Written by Young Viridii, the lyrics are centered on a past experience the budding artiste went through, a relationship to be more specific. He points out; "this is one of the most personal songs I've ever written. If i'm not taking risks & being vulnerable with my music, then there is no point in writing anything." The vulnerability can certainly be extracted from the roller-coaster of a song that is "Somebody Else." Lyrics with intense lines such as "Am I stayin' or leavin,' we're two different seasons, I'm just a record on repeat" highlight the weight of the emotional depth put into the record.
Production wise, the musical arrangement on "Somebody Else" is quite stellar. SadBois infuse a lot of sustained guitar notes during the "drop" on the song, perfectly intertwining the electronic & rock compartments of the track. "Somebody Else" starts off with mesmeric piano chords & sharp electric guitar strums, before the chorus comes in and the track explodes into a dynamic anthem.
Vocally, Young Viridii definitely brings his A game to the table. The production is a perfect fit for Viridii's effervescent vocals, maintaining a calm and cool delivery all through the track. "Somebody Else" feels solidly grounded in bright, modern-day electronic rock music. The "drop" is exquisite and gives you a chance to really listen to the framework of SadBois' musical production.

The band certainly come into their own with a whole new level of confidence on "Somebody Else," also finding the perfect vocalist in Young Viridii to take the song to the highest level possible. We can't wait to see what their next releases sound like. If it's anything like "Somebody Else," music lovers are surely in for a treat.
We had a conversation with SadBois about the origin of their name, their pattern of production, inspiration as artistes and more!

A CONVERSATION WITH SADBOIS:
dareraphael: How did the name "SadBois" come about?
SadBois: We settled on "SadBois" for our band name due to the style of music we love / create. Although our tracks have super uplifting drops, we always try to capture the "sadder" vibe within our lyrics / production leading up to the big euphoric drops. 
dareraphael: How many people make up "SadBois?"
SadBois: "SadBois" is made up of four lifelong friends that grew up in the same small town on Long Island. We all share a passion for electronic music / rock music in which we fused together in order to make our specific "sound."
dareraphael: If you don't mind answering, how old are you guys? Also, are you guys full time artists or do you have other commitments work-wise?
SadBois: Elias (22) is our pianist, main producer, writer & arranger. He also plays a bit of guitar & bass. He is working on his masters currently on the side & graduated with a degree in mathematics.
George (24) is our drummer, DJ, co-producer & arranger. On the side he works as a physical education elementary school teacher. 
Peter (23) is our main guitarist which you hear in our productions. He works as a social studies teacher within a high school. 
Connor (23) plays an important role within our band, he DJ's, works our lighting & also plays a bit of the drums. He currently is serving in the Navy & on the side works a full time job. 
dareraphael: How long have you been musicians & what do you love the most about being musicians?
SadBois: We have all been musicians for quite some time, since our middle / high school days. Our producer Elias has been producing music for over 10 years now. Our favorite thing about being musicians is playing our music live for our fans. Seeing them smile, sing & dance is just so rewarding. Being musicians also helped us meet so many talented artists within different communities. It truly is a blessing & we are so grateful.
dareraphael: Tell us about some of your work, EPs or LPs including any collaborations or features.
SadBois: "Somebody Else" & "Starlight" is a perfect example of what we love to create. They both have guitar parts played out by our lead guitarist Peter which truly bring about the emotion within our drops. Working with Jared aka Young Viridii was an incredible experience, he also captured the emotion within his lyrics that he wrote for the song. Our latest single "Starlight" which is now out on Airwave is one of our favorite songs to date. It was a collaboration between us, PatFromLastYear (producer) & Brennan (vocalist). Both of these songs capture our latest "sound" that we have been developing which is a mixture between both electronic dance & rock music
dareraphael: How did "Somebody Else" come about? Young Viridii did the track true justice, how did you guys meet?
SadBois: Originally "Somebody Else" was written for a remix competition to Caslow & Exedes song called "City Lights". We fell just short of winning but it encouraged us to strip off the vocals & search for a vocalist which really captures the vibe of the song. we then met Young Viridii on Tik-Tok, we shared with him the instrumental & he fell in love with it, just like we did while writing it. We told him not to worry about & to take his time writing the lyrics for it but just after FIVE minutes he came back to us with a melody for the verses / hook. We couldn't believe how fast he worked, it was incredible. we were blown away & knew that "Somebody Else" was going to be even better than what it was supposed to be. 
dareraphael: What is the track centered on?
SadBois: Young Viridii centered the lyrics upon a past experience he went through, a relationship to be more specific. "This is one of the most personal songs I've ever written. if i'm not taking risks & being vulnerable with my music, then there is no point in writing anything." – Jared (Young Viridii)
dareraphael: The production is incredible on "Somebody Else," what are some of the production tools you used to bring the track to life?
SadBois: Thank you so much, we really appreciate your kind words first of all. When it comes to our production we love to incorporate a ton of different guitars. The sustained guitar notes within the breakdown really bring the rockier vibe to the track as well as the main lead within the drop. Another "sound" that we've become known for is our powerful chord stacks. You can probably tell we love our crash symbols as well. The drums go from a more trappier sound in the verses & then hit home with a more acoustic sounding snare within the drop, bringing back the rockier type vibes. 
dareraphael: How does the arrangement on your tracks begin? Production before lyrics or vice versa?
SadBois: We have always worked on the production first, although it is easier to write to lyrics in our opinion. After the production is squared away & we are happy with it we then search around for talented vocalists to work with us on the writing / performing lyrics aspect. 
dareraphael: Who are your dream collaborations?
SadBois: Oh man, there's a ton! Shy Martin, Quinn XCII, The Band Camino, Boy In Space to name a few. if we had the chance to get into the studio with any of them I think we would be shell shocked, they're all just so talented & we love their music so much. Especially The Band Camino, we're die hard fans haha. 
dareraphael: How has the response to your music been so far? 
SadBois: Each time we put out a new track the response from our fans, friends & family is so amazing. We are so blessed to have so many people behind our music, it truly means the absolute world to us & we wanna thank each & every single one of them for believing in us, as well as supporting what we love to do. 
dareraphael: What's the message behind the music created by SadBois?
SadBois: This is a really short & simple response but we just really want people to know that it is okay to be sad, let your tears out & there is always a light at the end of the tunnel, we can assure you that!
dareraphael: Do you have any upcoming projects we should know about?
SadBois: We have a few collaborations we are working on at the moment that are top secret unfortunately but we also are in the process of creating our own music festival at our old high school. us & four other acts that have graduated will be performing for one night only. We will also be raising money for the american Cancer society. The event will also be livestreamed so we hope to see you guys there in person or for most of our fans virtually! Feel free to check out the music festivals instagram: @cp_summerjam & click the link in their BIO to donate to an incredible cause. 
dareraphael: Finally, what's the inspiration for you guys as artists?
SadBois: The fans & our family / friends inspire & push us to the best of our ability. Being a band of four we also inspire each other, when one of us needs lifting three are there to raise them up. We also have a ton of artists who inspire us. Two being Illenium & Gryffin, we love their music & their "sound" really inspires us. 

dareraphael: Thank you so much for taking out the time
SadBois: Thank you for having us! 


Links:
Spotify
Apple
Deezer
SoundCloud
Others
Follow SadBois on IG: @sadbois_official
Follow Young Viridii on IG: @youngviridii