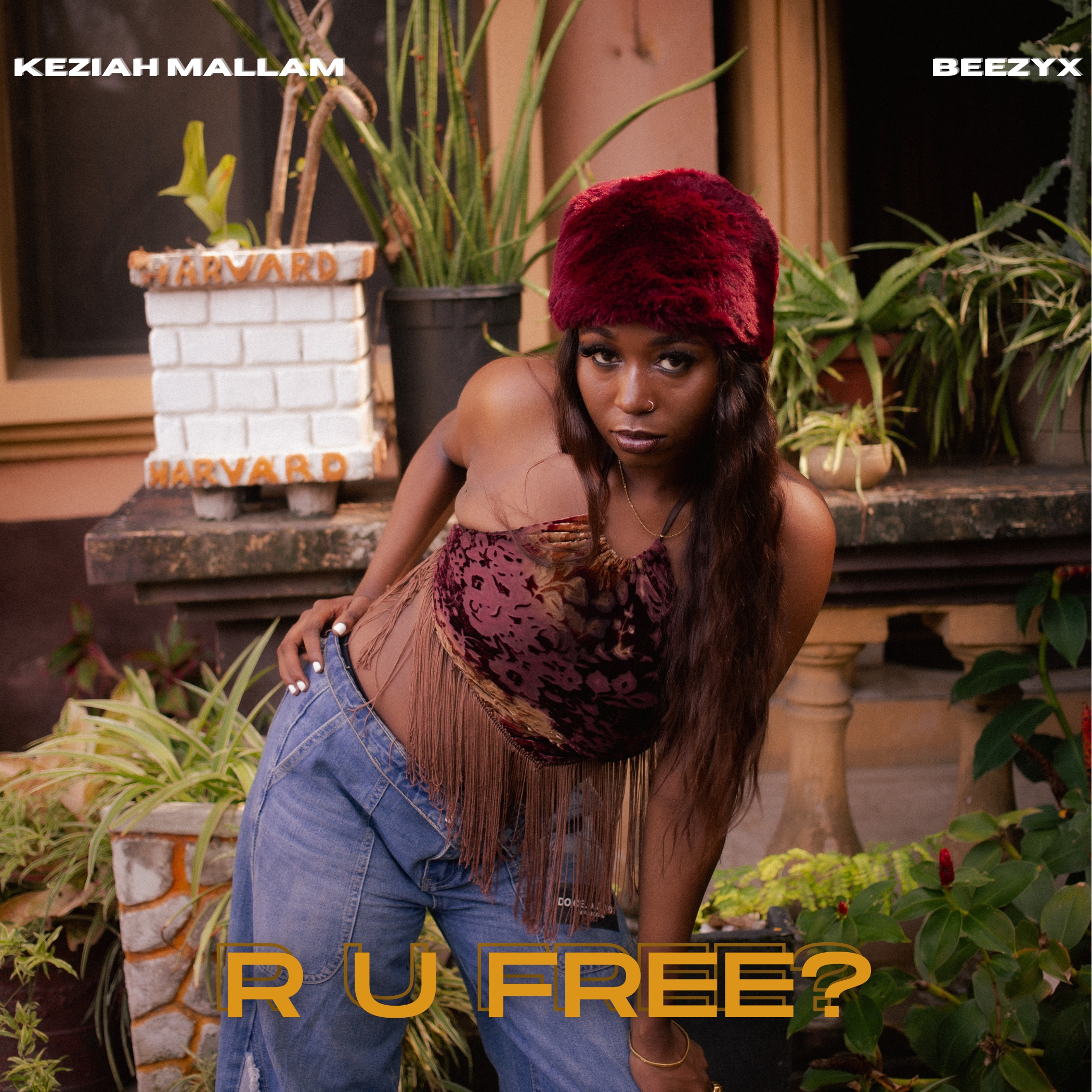 Keziah Mallam makes her romantic intent as clear as day on new collaborative effort with Beezyx titled, "R U FREE?"
British-Nigerian artiste, Keziah Mallam, is a rising talent in the ever-booming music industry. Following the fan acceptance and success of her 2022 releases, the singer-songwriter and producer continues on her genre-agnostic creative train, returning with new single, "R U FREE?"
She teams up once again with the acclaimed underground producer and her frequent collaborator, Beezyx. With their latest release, Keziah and Beezyx have seamlessly merged their unique talents to create another exotic and captivating musical masterpiece. Her discography might not be the largest at this moment in time, but when it comes to her music, there has always been a promising depth and ability to express herself without restraint. As a creative, Keziah relishes the experience of building something new without falling prey to negativity, pressure or the industry's norms. By following her instincts, she has crafted a new track which falls somewhere within the R&B genre.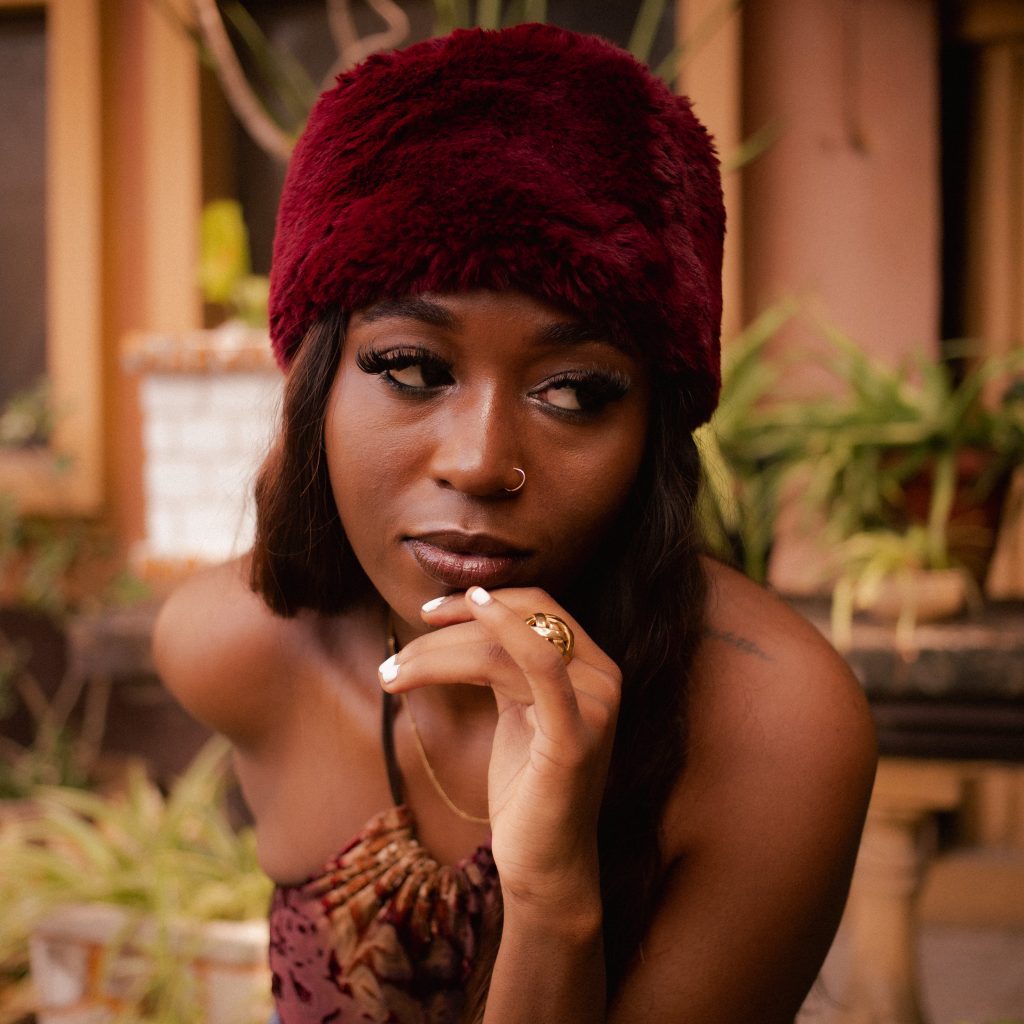 Her latest tune, "R U Free?" is a vibrant anthem with an irresistible blend of catchy melodies, groovy beats, and the singer's enchanting vocals. On the fresh release, she fashions her succulent vocals to convey her present feelings, in a situation which most listeners can relate to. Her delivery is effortlessly soulful, highlighting the perfect synergy between two creatives. He lays down the ideal production for Keziah to showcase her gift, as she flows ever-so-softly across the gentle but rhythmic melody. As an artiste, Keziah's music is the amalgamation of all the sounds she loves and adores, a trait that ultimately sets her apart as a producer, singer, songwriter, performer and an all-round creative genius.
"R U FREE?" starts off with an intro taken from the Afrobeats playbook, buoyed by a sizzling rhythm and soothing ad-libs from Keziah. The first verse arrives and brings with it a little strain, due to the hush vocals by Keziah, making it a bit difficult to understand what she's saying. Thankfully, the section is brief and the chorus soon emerges, livening up the energy of the song with Keziah's now-amplified vocals. The track's message is filled with romantic intent, as the singer demands to know if her love interest is "free" for a date.
Second verses are very key when it comes to songs, as they can easily make or break the entire composition, especially if the first verse wasn't mind-blowing. Keziah doesn't disappoint here, continuing the elevated soundscape generated at the point of the chorus. This effectively brightens up the track, literally moving the single up a notch. Verse 2 is more fleshed out when compared to the first. She talks up herself, while also hinting at her love interest to make a move.
With a span of 2 minutes and 37 seconds, "R U FREE?" is certainly not the longest track Keziah has had to pen down, but it sticks around long enough to sell the message within the song. The producer, Beezyx needs to be commended as well, for putting together such a beautiful canvas, allowing Keziah to paint over it with her soulful vocals.
Overall, the track will encourage listeners to feel confident, exuding this trait without the fear of rejection or backlash. To make a name for yourself in the industry today is definitely not easy, as you have to carve your own path. Keziah is the one artiste who will not shy away from stepping up and doing what she needs to achieve her ambitions. Her latest release, "R U FREE?" is another stepping stone for this young talent, as she continues to fight for her dreams.
—————————————————————————-
In our interview with Keziah, we touch on some of her earlier tracks. We also get into the finer details regarding the new single with Beezyx, "R U FREE?" Watch it all below!
Link: https://bit.ly/3Sm53Nf
Follow Keziah Mallam on IG & Twitter (X): @keziahmallam