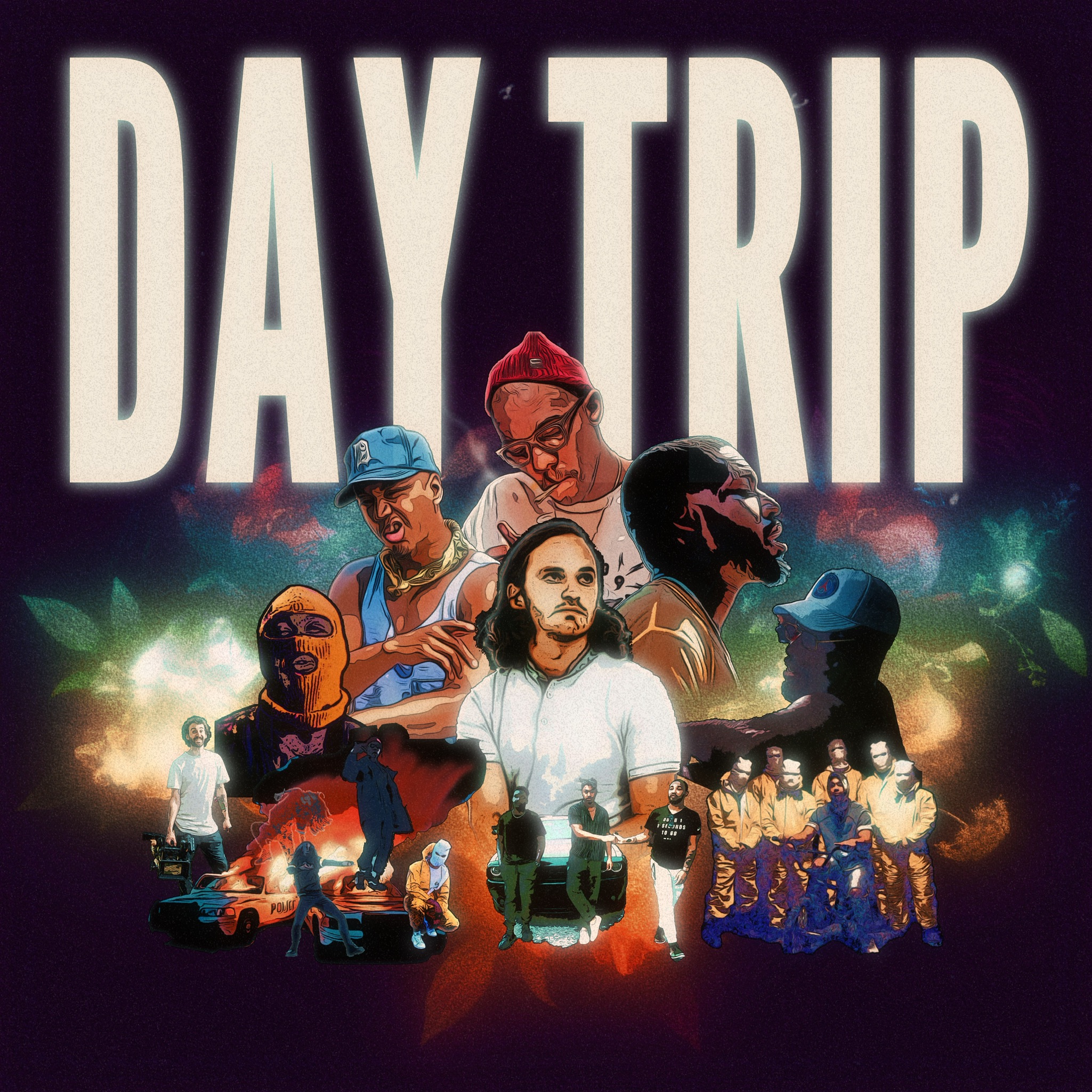 "Day Trip" is a super collaborative project that will bring listeners into a brand new world and fully connect them with a cinematic insight
Fused together by producer, Ty Key, "Day Trip" is a joint EP that features three artistes, Endo, FirstNameDane and Sonny Sword. It's a record with the intention of giving their potential audience, a captivating, engrossing, and vivid visual experience. Inspired by the A24 film, Midsommer, it's a project rife with psychedelics, grit, and otherworldliness. A six-track collaboration, in which all creatives involved, clearly put their whole heart into.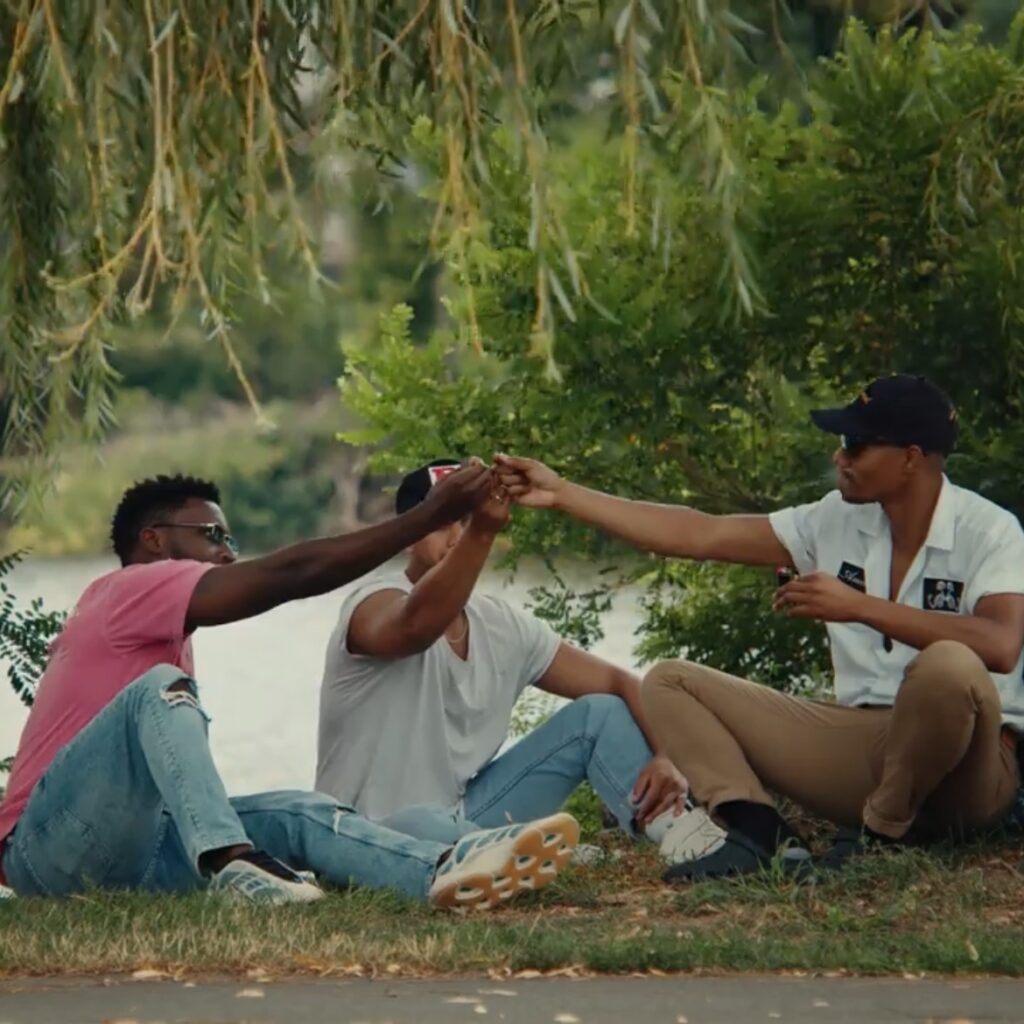 "Woah" is the first composition on the EP and features FirstNameDane, an artiste who rides his own wave, mixing soulful elements. The track starts off with a visual soundscape, as if dropping you into a movie you weren't quite prepared for. An excellent opening and one that signals their objective of giving listeners a full sensory experience, but from this point onwards, "Woah" takes a quick nose dive.
"This shit just hit like woah" is the first phrase we get from FirstNameDane. It's not exactly a mind blowing statement, as we're yet to ascertain the source of his "latest discovery." The phrase is repeated five times in an utterly dull and monotonous fashion. To make matters worse, the rhythm changes almost immediately, as he begins to stamp his authority on song with an opening verse. The lyricism here doesn't excite, rather, it just frustrates. There are no incredible punch lines or metaphors to keep you on your toes. The production is good, but not spectacular, only further highlighting the weak penmanship. Towards the conclusion of the track, comes a voiceless outro you'd probably find, on one of The Weeknd's recent albums. It just doesn't come off right and "Woah" ends up being one of the lowest points on the EP.
"Aura" comes in as track number 2 and is an instant upgrade on the first piece. The idea to start it off with the chorus is an intelligent one and certainly pays off. The song is exquisite and this time, it's backed by purpose driven production, matching the energy brought in by Sonny Sword, Endo and FirstNameDane.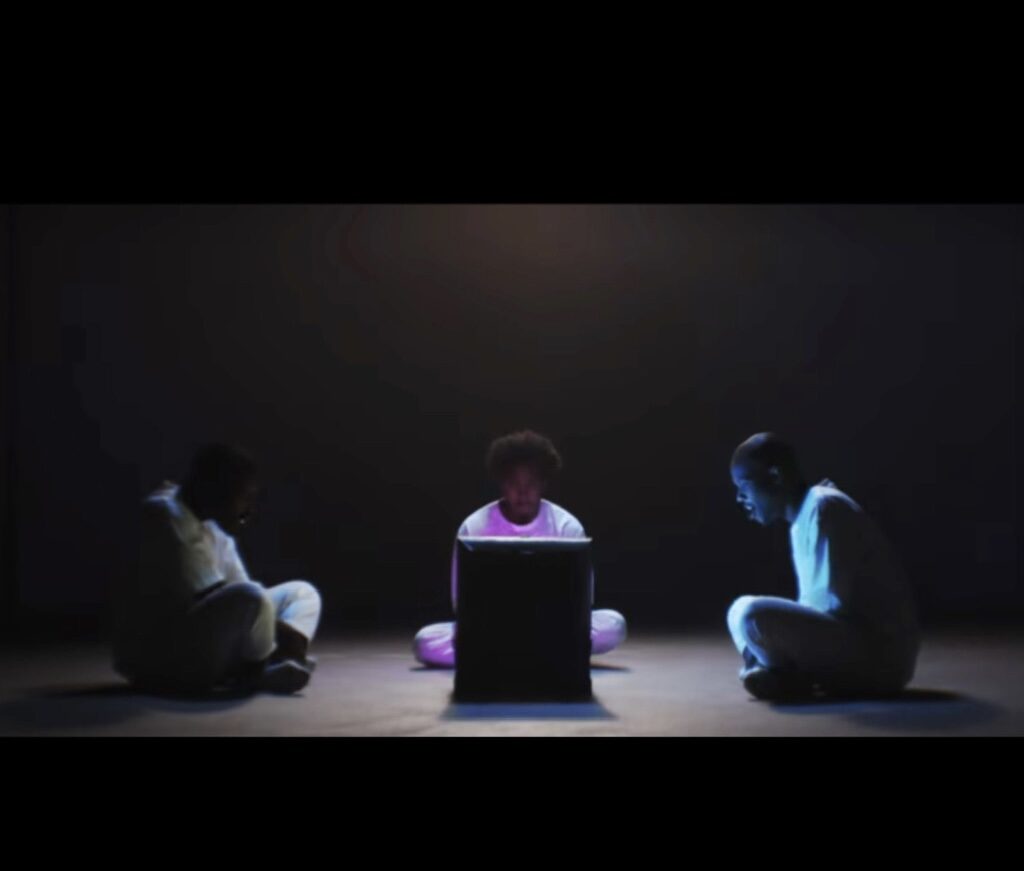 "Aura" here refers to the quality or mood these three artistes bring to the table. They take turns switching amongst themselves, dropping high energy bars about the magnetic and powerful atmosphere they all exude. The lyrics are immensely hard-hitting and explosive, encouraging listeners to feel confident in themselves. The verses are thrilling to hear and the composure with each delivery is something to be greatly admired. "Aura" is a massive positive highlight off the project for sure and leaves us hoping we get to see these three acts on more tracks together.
The third piece, titled "Lucy," starts off with sombre but brilliant piano chords, a far cry from the zestful nature of the previous track. Endo is the sole artiste on "Lucy" and tries his best to "sell the track," but ends up falling short. Much like FirstNameDane's failed solo attempt at "Woah," Endo struggles here as well. The lines are repeated over and over again, with no change in the rhythm of the apathetic production conjured. The song ends in less than two minutes and doesn't really provide a concept.
Towards the cessation of "Lucy," Endo switches, shifting from his earlier rap style to singing. An unexpected but welcome development, as the track actually sounds a lot better with this action. If Endo ever gets tired of rapping, he surely should take up singing. He certainly has some good vocal chops to go with it. Lyrically, the song doesn't impress and the entire composition is quite mundane to hear. "Lucy" might just be the nadir of the whole project. It's honestly quite disappointing after the highs of the previous track.
Coming in at number 4 is "Indigo." It's a collaborative effort that sees Endo, Sonny Sword and FirstNameDane combining their talent once again, thankfully. The trio bring their A-game yet again on this piece. Maybe it's the process of recording a track together that makes each artiste up their level. Whatever it is, "Indigo" is a truly smashing composition. The production from Ty Key is absolutely stellar here, incorporating drum kits, powerful beats and a slick mashup of other elements. It's easily the best produced track on the EP.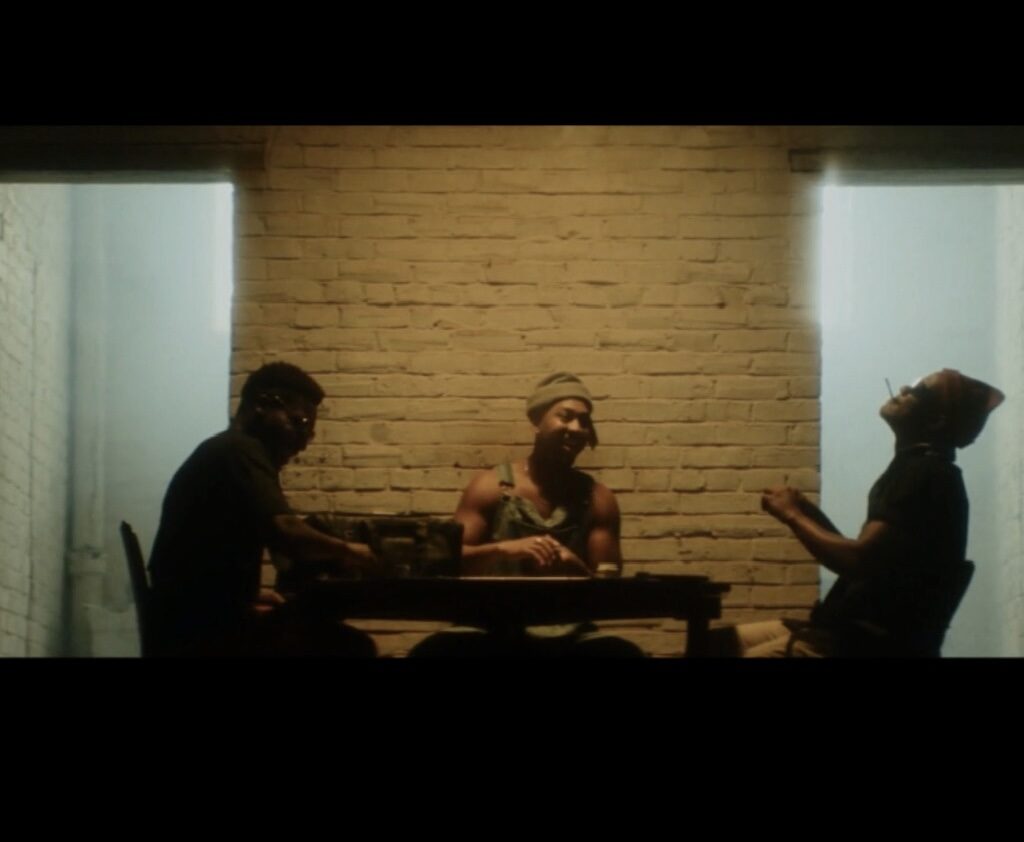 The trio display impressive versatility on "Indigo," coupled with lyrical depth and the utmost precision. Each individual artiste does a fantastic job of setting up their presence. Their pen game lands with just enough mettle and fortitude behind them, giving their cutting lyricism a firm hold on potential listeners. Together, they bring an eclectic energy to "Indigo," making it totally irresistable and utterly essential. Despite, the modified vocals, the trio perfectly express their day-to-day hustle and unrelenting grit. A true quality to admire in anyone, especially for rising artistes like them. "Indigo" is a standout from the "Day Trip" EP, and for listeners struggling to keep grinding, this track is for you.
Sonny Sword comes in as the sole artiste on the fifth track, titled "Y.A.M.S (You Are My Soulmate)." While it's not a great piece, it's certainly not a bad one either. Compared to the previously executed solo run-ins by Endo and FirstNameDane, "Y.A.M.S" offers considerably more. The track comes off as a mini-freestyle by Sonny, with the composition spanning just under two minutes. A trap-like beat ensues towards the 20 seconds mark and at this point, Sonny's bars come alive.
The top-notch production makes it easy for Sonny to flow along to it. The rhythm is super catchy, merging with his distinctive lyricism and inviting punch lines. With just about 40 seconds to the conclusion of "Y.A.M.S," morphed sampled vocals taking over as Sonny bows out, leaving just the absorbing production to play on. An ingenious idea and one that allows their potential audience to recognize the importance of astute creativity and instrumentation. Ty Key is the biggest winner here. He should expect more artistes to start knocking on his door.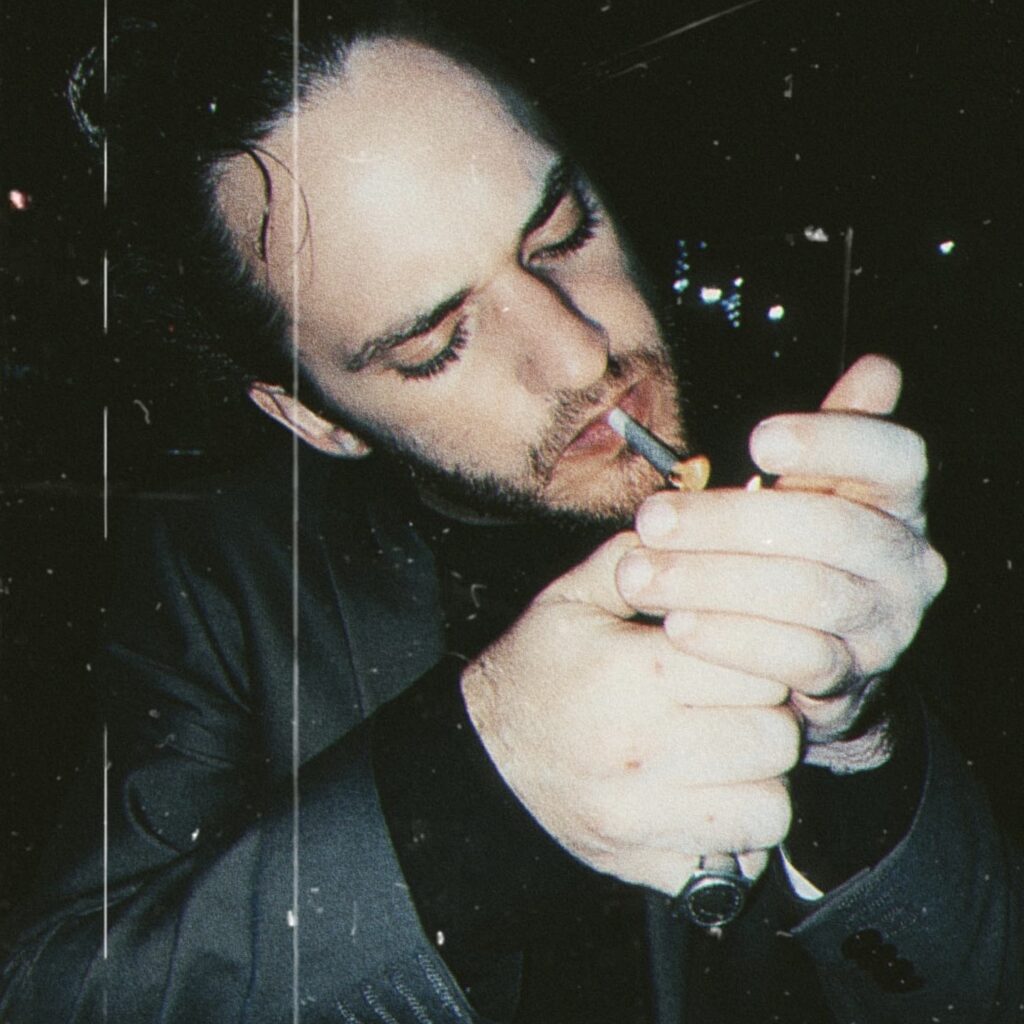 "Ice Cold" enters the fray as the final track on the "Day Trip" EP. It's a joint record featuring the usual trio of Endo, Sonny Sword and FirstNameDane. This time around though, they are joined by another emerging act in Kidthegreat. "Ice Cold" is centered around the idea of having a cool persona, regardless of the situation at hand. Producer, Ty Key, dives into his bag of melodic skills, pulling out an intro with a xylophonic soundscape, sounding very similar to wind chimes. This expressive assembly at the track's inception is followed swiftly by an otherworldly beat, capable of getting any listener off their feet.
Each and every one of the artistes featured, excellently delivers on final piece of the EP. They each express their reason for having an "ice cold" trait within them. The first set of verses really stand out. Lines such as, "if i said imma do it, then baby imma do it" are executed perfectly. There isn't a single punch line in that statement, but the immaculate manner in which the phrase is delivered, exhibits expertise and panache. The entire track is loaded with flawless flows from each act, a solid effort by everyone.
The goal of "Day Trip" is to convey the compelling exploits/adventures shared by each contributing member, ultimately giving listeners an unforgettable detailed and filmic experience. Despite a few misses on the EP, this set of individuals have created something entirely unique. Even without the aid of a big label or budget, true art will always shine through. We truly hope you enjoy the trip you're about to embark on, we know we have!
—————————————————————————-
Links:
Spotify
Apple
Boomplay
SoundCloud
Follow Ty Key on all socials: @still_ty
Follow Endo on all socials: @endo.chunes
Follow Sonny Sword on all socials: @sonny_sword
Follow FirstNameDane on all socials: @firstnamedane