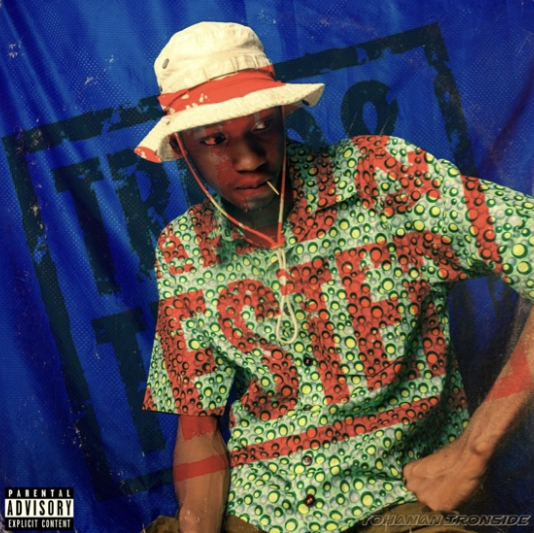 "Tried & Tested" is a standout project from one of Nigeria's rising rap kings
Yohanan Irnsd is a rising force in Nigeria's ever-budding rap space. At just 23 years of age, the young artiste is a true craftsman of the digital age. Sampling, interpolations; these are just some of the methods which Yohanan uses to add flavor to his artistry, and he's quite good at it. His brand of music is one molded by a mixture of present-day struggles & family upbringing.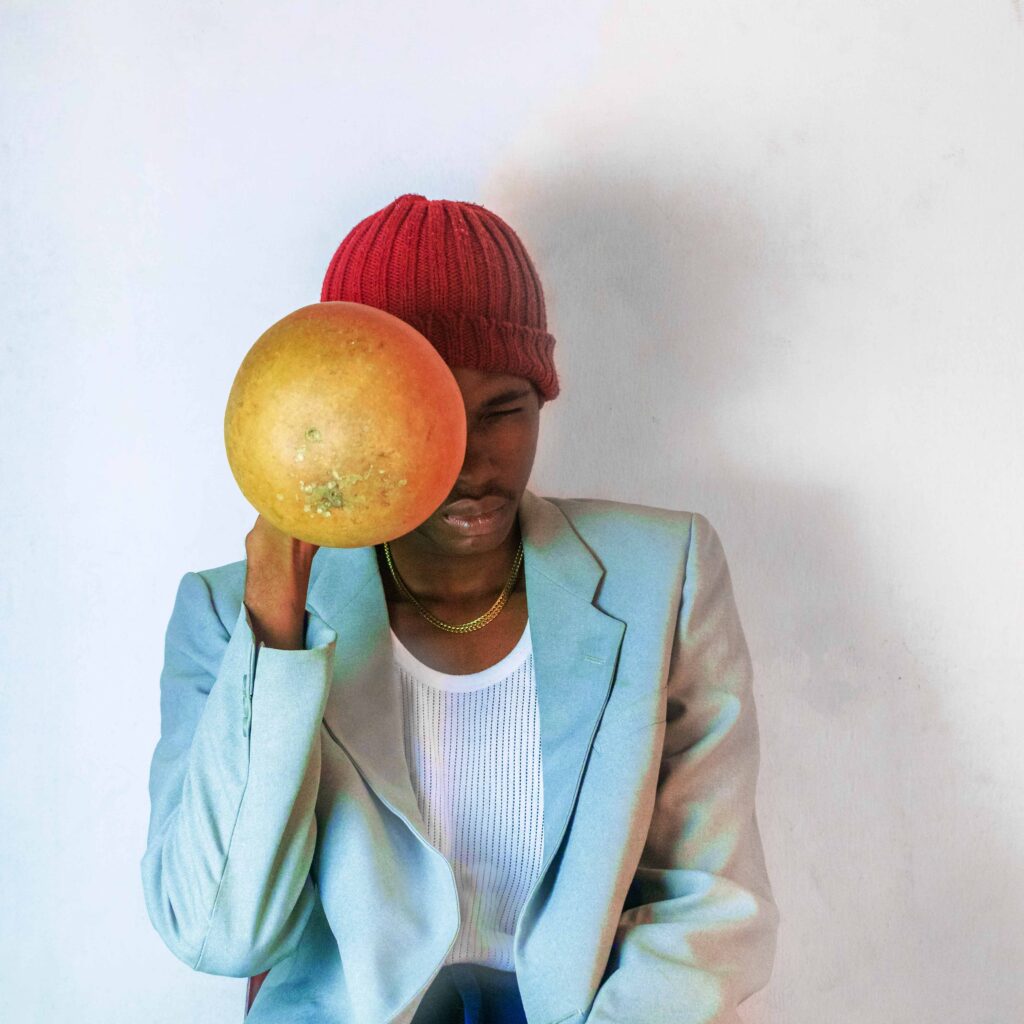 Yearning for a stage name with strong intentionality behind it, he decided to seek out the Hebrew origin of his birth name, "John," and thus, Yohanan was born. With "Ironside" conveying the spirit of strength and bravery, he shortened the word, combining it with Yohanan & developing his new persona in the process. After a slew of releases, starting in 2017, he turned his attention to creating a project, detailing his experiences thus far. With that idea in mind, the 7-track body of work titled "Tried & Tested," was fabricated.
"Legit" is track number one but it's easily the least compelling of the bunch. According to Yohanan, it was conceived at a very difficult and frustrating time for the emerging rapper. Songs with such a background, are usually the cream of the crop for an artiste, but for him, it is definitely a low point on his growing discography. The production lacks any fireworks, and is incredibly mundane. On "Legit," he actually "sounds like an upcoming rapper", a phrase which emerging hip-hop acts detest. His penmanship & vocality do not hit home, fundamentally highlighting his raw and unpolished ability, in a negative light.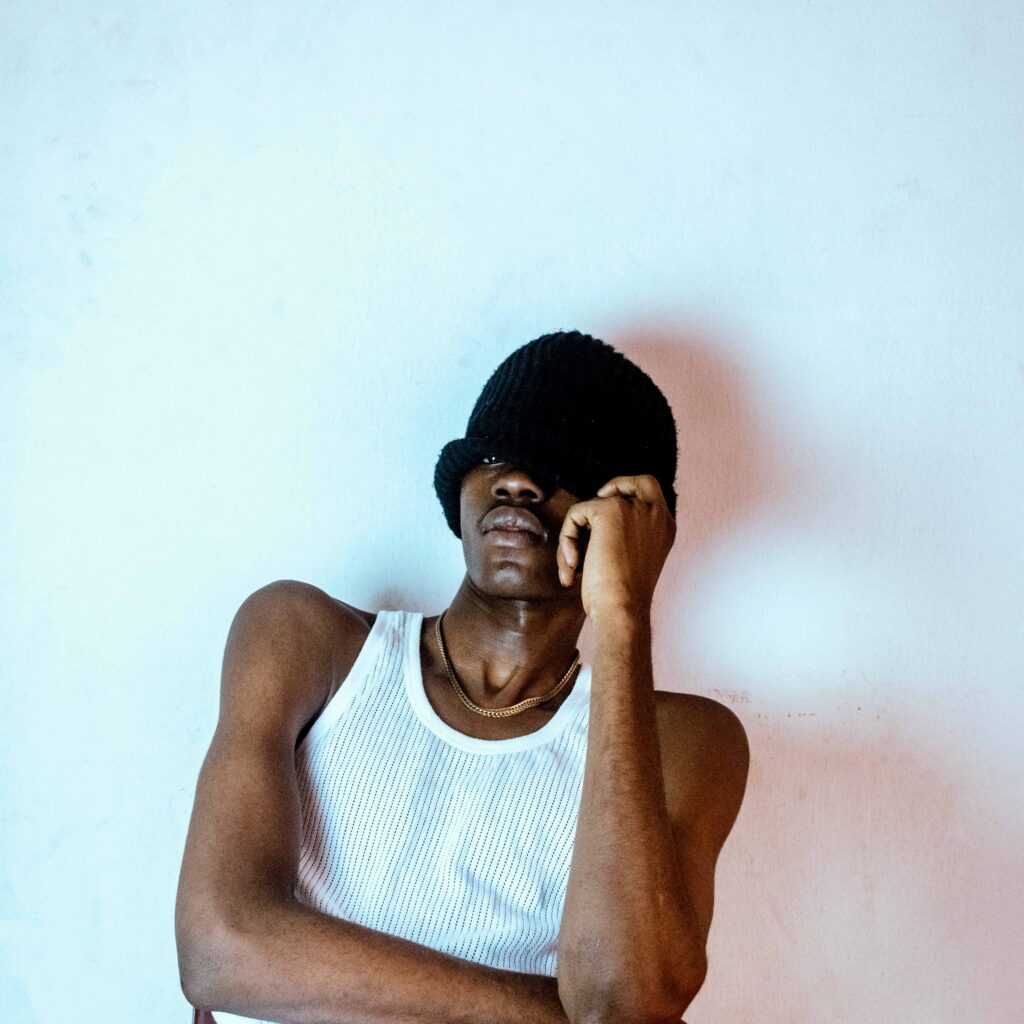 That being said, there is a huge improvement on the next track, "Pain Jokes Laughter." A cinematic feel flows through as the uptempo beat ensues. Yohanan keeps in step with the pace of the song, spitting lines about haircuts, girls and his childhood in general, at a rapid rate. Lyrically, he raises the bar on this piece, pouring his emotions into the record. Without a doubt, the track builds up an impressive air of melancholy, but it's one which listeners will appreciate, as the words are truly relatable to pretty much anyone who has passed through childhood.
"Lisbon" comes in at number three and immediately illuminates the entire project. It's a standout track from the collection, with the potential to be a "summer anthem." At its core, it's a hard hitting banger, serving notice to those that would underestimate the confidence in his own unique creative vision.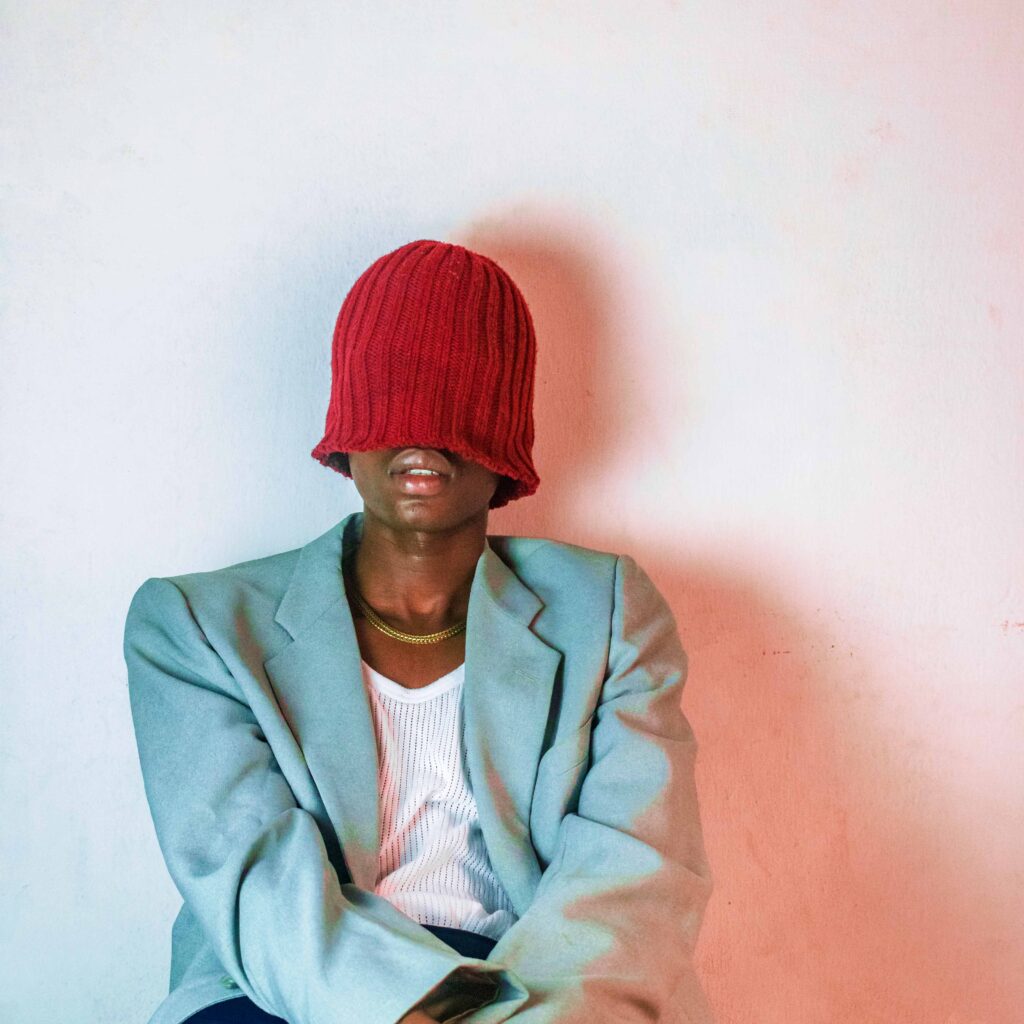 "Lisbon" begins with simplistic but rhythmic guitar chords, that swiftly give way to a trap-like beat. Clever punch lines dominate the record, with Yohanan displaying lyrical depth with the utmost precision. Delivered with a soothing aura, this piece is filled with self-assuring truths and distinct perspectives layered with a plush hip-hop soundscape. A grade-A track for sure.
Things slow down on the fourth track, "The Prayer." There's a drop in the energy of the production, with an acoustic guitar being the sole instrument. This doesn't deter the quality of the record, rather, it's raised. He withdraws his ferocity displayed in the previous tracks, replacing it with warmth and tenderness.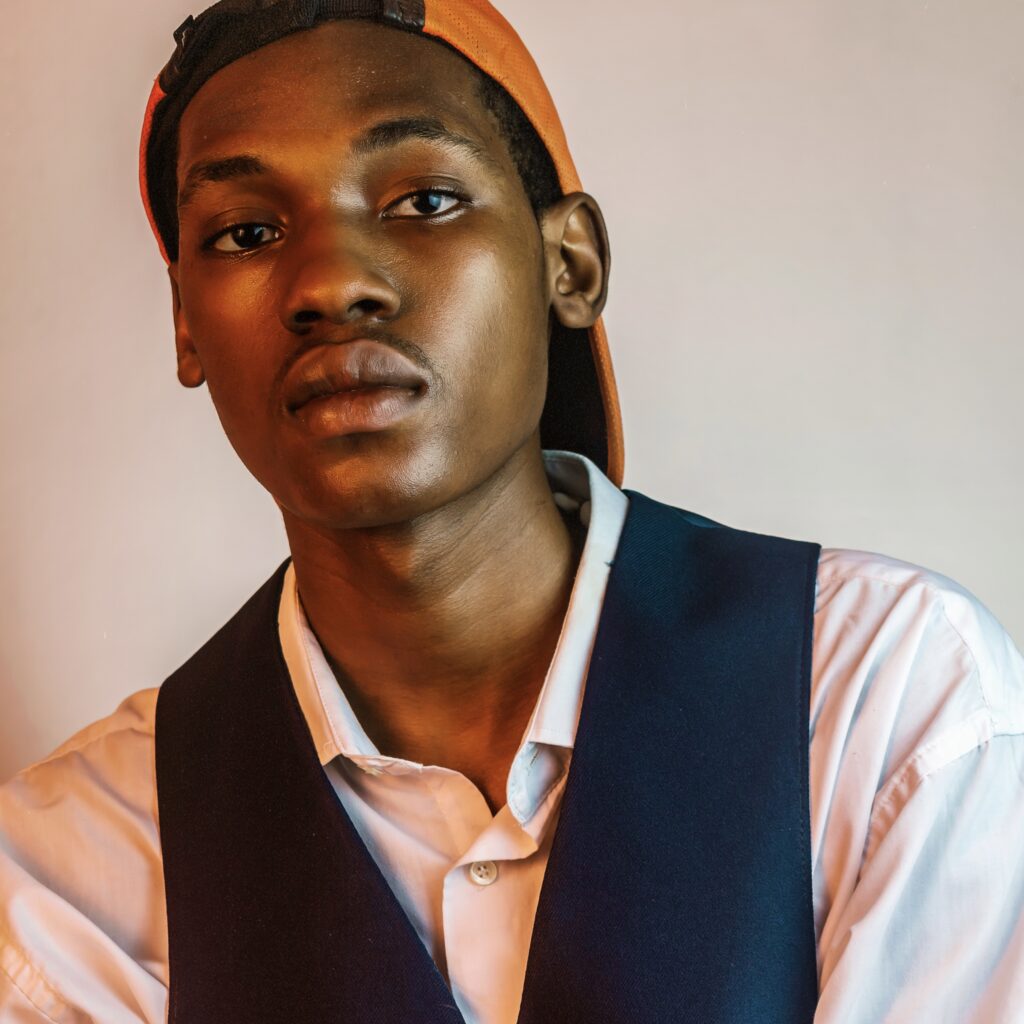 "The Prayer" is melodic, spacey and light, a unique record conveying a different outlook and approach from Yohanan. A truly breath-taking creation, the song enwraps its listeners into the shoulders of hope & faith, with an emotive assist from budding singer, "Bayo." His limited but brilliant section is the "icing on the cake," on an extremely moving musical construct, making it one of the best creations on the project.
The fifth track comes with the title, "Zero Year." Filled with intoxicating strums from an electric guitar, coupled with pulsating drums, this piece can be seen as a compilation of all the negativity bundled up by Yohanan. Bringing self-reflection to the forefront, the song is a touching musical number, that centers on the introspective journey he has taken. The track begins and ends with interpolations, as he addresses some of the less glamorous changes he has undergone in his personality. Although it's not the most captivating pick from the tracklist, Yohanan does a splendid job of telling his story with frank lyricism.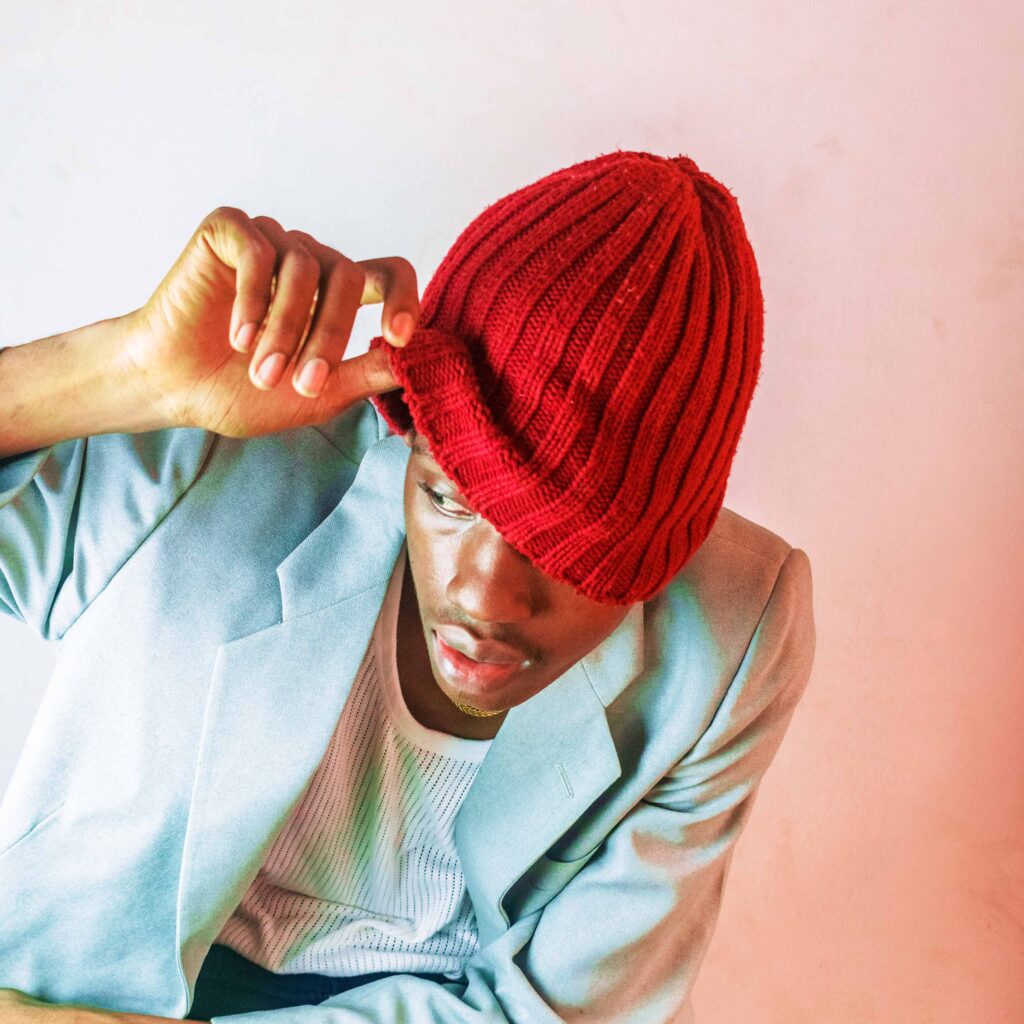 Seen earlier as a potential closer for the project, "One Last" comes next, appearing to be the unofficial "breakup anthem" from Yohanan. According to him, the track "serves as the final chapter in his relationship with two individuals, before the closing the book on them. "One Last" also presents itself also, as a lyrical mental gauge of the rising hip-hop artiste. Channeled with a catchy beat & an effortlessly smooth production, he gets painfully honest with himself. We find the budding rapper embracing past events and ultimately severing connections with former acquaintances.
The stripped back instrumentation gives way for his riled up emotions to take centre stage, shining through the slow-paced delivery. He makes use of more sampled components, eventually constraining the flow of the track. It's all well & good using old recordings to project your creativity, but as they say, "too much of anything is not good" & this certainly relates to "One Last."
The final piece on the album is a special piece that will surely connect with each and every Nigerian, as we slowly approach the forthcoming Presidential Elections. With a duration of just under nine minutes, the concluding track is a tale of a desecrated, ailing and corrupt country. A major positive highlight on the project, Yohanan embodies the mind, soul and body of the average Nigerian. Utilizing all the unique creativity he can muster, the budding talent dissects pressing societal struggles, analyzing the present situation of the nation, from his own perspective.

Towards the conclusion of the significant creation, we lean on the words of recorded journalists and frustrated citizens, as they share their discoveries and experiences with listeners. It's an utterly sad revelation, one which should ignite the flame in apathetic citizens. As the track builds to a sombre finale, listeners will feel gripped by the intensity of the lyrics, hanging onto every last word.
In spite of its slow and disappointing start, "Tried & Tested" turns out to be an eclectic mix of songs, lyrically absorbing and richly delivered, for the most part. It's a truly introspective array of tracks, that captures his developing knack for storytelling and astute songwriting.
Yohanan Irnsd has quietly emerged as a homegrown phenom, with a combination of vivid penmanship and powerful deliveries. You better have your eyes on him, because we surely will.
—————————————————————————-
We had the gifted rapper join us for a Q&A session regarding his project, "Tried & Tested" and life in general.

dareraphael: How did you come up with the name "Yohanan IRNSD" & what's your actual name?
Yohanan: Okay, so the name "Yohanan IRNSD" is made up of "Yohanan," which is the original Hebrew word for "John" & "Ironside," stylized as "IRNSD." I switched "John" to "Yohanan," cos it's essentially a raw form of "John." Likewise, I want my stage persona "Yohanan" to be a raw form of myself. My birthday name is actually John Abayomi.
dareraphael: Very inventive! Do you mind telling us your age & how long you've been an artiste?
Yohanan: I turned 23 the day "Tried & Tested" was released, I've been making music for 5 years now, I started back in 2017.
dareraphael: Sweet! Next up, can you tell us where you're from?
Yohanan: I'm from Lagos Nigeria, Lagos Island East to be specific.
dareraphael: We love a Naija boy! We are fans of your music to be honest, how did you get so good at rapping?
Yohanan: I think I got good by just doing it for as long as I have and by actively trying to get better at it, like with everything else, it's practice.
dareraphael: Facts, love the consistency. Let's break down this album, can you tell us the inspiration for each track, including the producers for each song? Plus the creative process behind each track?
Yohanan: Sure!
Legit:
Alright so the first track is "Legit." I remember when I made that song I was going through it, staying at Bariga and properly broke with two roommates in a tiny apartment. The song is essentially just me venting my mindset and frustrations with my situation at the time. It was written and recorded in 2021 like all the other songs with the exception of "October 1" and "Lisbon."
Pain Jokes Laughter:
Track number two, I remember hearing that beat and just instantly knowing what I wanted to talk about, the beat gave me flashbacks of my childhood, melancholy and cold winters. I didn't want to let the emotions that resurfaced dilute with time, so I wrote the full song within an hour or so of hearing the beat.
Lisbon:
The third track on the tape. It was the first song I made after I got my first set of recording equipment. The inspiration really came frome the beat, it's smooth, breezy, it feels like summer. It was originally planned as a single but there were complications with the release, so it ended up bundled with the tape. It's also the most recent song on there, being written and recorded in March 2022.
The Prayer:
This song was planned as a break from the pace and intensity of the other songs, which was why I had it in the middle, it's kind of like an interlude. My friend Skiido (who's a great artiste + mixed & mastered the tape) and I were living together at the time, so his recording equipment was available. The song was made pretty quickly. I heard the beat around 2am, so I loaded it up in the Daw and did the verse in like 10 minutes. I went to bed and the next morning, I sent the demo to two people, whose voices I really love. Only one of whom came through and that's Bayo. He heard it and fell in love with the song. He finished work on it and the rest is history. Bayo and Skiido are great artistes. Whoever is reading this should check them out seriously.
Zero Year:
I started writing this song in the midnight and the next morning, I went to Skiido's house to record the first half of it. The story I was telling was getting pretty dark, so I decided cut it short and just talk about other things, that's why there's a shift in subject matter, about halfway through the song. It's the first song on the tape I recorded, even though it wasn't the first I wrote.
One Last:
Originally planned as an outro, it's a song that serves as the final chapter or final moment in my relationship with two people, before I close the book on them and cut them off from my life, from that point on. It also serves as a means to let the listener know where I'm at mentally in life and what my current goals are, trying to build wealth and find success. In that vein, the next ep which I just recorded, picks up where the last one ended and a thematic thread can be seen linking both projects.
October 1 2019 (Demo):
The final song. I wrote it on the date in the title, "October 1 2019." I remember there was no light, it was just me at night in my Bariga apartment, writing the song as the neighborhood kids ran around making noise. I didn't think the song would be that long but I just kept going and going. What can I say there's a lot to discuss when it comes to Nigeria. I had to cut it short eventually and just round it up but that song really could have been longer. Production wise, I had this really grand thing in my head where the song would have ended with the national anthem & pledge recomposed to be darker and grimmer. I wanted the listener to hear that and think, "am I really proud of Nigeria?" I wanted to leave the listener in awe essentially, but because of the larger than life vision I had for the song and because I didn't have the means to pull it off, it sat undeveloped for three years. Until I just said to myself, "screw it, it's better to put it out in a lesser state than not at all." I think the point was still passed across regardless. I don't fancy myself a political artiste or an activist. I'm not woke or anything, I'm just a guy.
dareraphael: Wow, that was deep! Really love how there's a story behind each track. What's your favorite track off the album?
Yohanan: I don't think I have a favorite track tbh, it's all me at the end of the day, but if I had to chose, I'd say "Lisbon," but that could just be recency bias.
dareraphael: Love "Lisbon" as well. Which track did you feel will connect with listeners while you were creating it?
Yohanan: I can't say I really had any expectations of people connecting with any of the songs. Thoughts like that just don't occur to me when I make music. The way I see it, I'm a human being. If I can make music that I connect to, then there's gotta be people out there, who'll connect to it too cos no matter what niche; an audience exists for everything.
dareraphael: Well said! Do you have a favorite lyric from each song on the album?
Yohanan: Do I have a favorite lyric? Lol. I think I
have too many favorite lyrics, these words are from the heart. I wouldn't say them if i didn't mean them.
dareraphael: Totally respect that. What do you think was the most difficult song to create?
Yohanan: Most difficult to create was probably "Legit'. I recorded the song and went on my merry little way, only to get a text from Skiido, when he wanted to mix it, that I had recorded the whole song with the back of the mic and I needed to re-record it, that drove me nuts. And it wouldn't be the first or the last time I'd record with the back of his mic lmao.
dareraphael: Love the backstory! Heard sampling on some of the songs, seems like you're a fan of using samples?
Yohanan: Yeah, sampling, interpolation, soundbites, whatever it may be, they're all tools in an artiste's tool kit, so why not use them? It's what hip hop as a genre was built on anyway. I think Twitter NG is only so wary of it because they just collectively discovered that it was a thing in 2020. It's normal.
dareraphael: Twitter NG is a different world entirely, totally get you. Was there an idea when creating the album, like an origin for all the songs?
Yohanan: No, there was no inherent idea or concept. It was late 2021 and I had multiple songs recorded, but hadn't released anything in two years. I just felt I needed to put something out, so I threw a couple of songs that worked together and that was it. Sort of a carefully curated compilation.
dareraphael: What a compilation it turned out to be! How has the response been to the album?
Yohanan: The reception has been pretty positive. No negative reviews or anything, I'm just not satisfied with my current reach.
dareraphael: That's understandable, hoping to give it the push it deserves. What other forms of promotion are you looking at for the project?
Yohanan: I have a couple of ideas but nothing is set in stone yet.
dareraphael: Noted. Will we get a music video for any of the tracks?
Yohanan: A music video? I doubt it, never say never though.
dareraphael: We'll just have to wait and see then. Now that the album is out, how are you feeling?
Yohanan: Now that I've put it out, nothing has really changed for me. I just have to top it I guess.
dareraphael: Top it, you shall. All in all though, how has the journey as an artiste been so far for you?
Yohanan: My journey as an artiste, I think just started. While I've done a lot behind closed doors, I haven't done anything to the eyes of the world. I'm ready to change that now and turn the scene on its head, I'm going all out henceforth.
dareraphael: That's what we want to hear! What do you hope to achieve before the year runs out?
Yohanan: I hope to increase my fan base and reach as an artiste.
dareraphael: You definitely will. Who would you say are your top 3 dream collaborations?
Yohanan: Top 3 dream collaborations, lmao, call me crazy, but I can't think of any major artiste that I've sat down and thought to myself "wow I'd really like to work with this person." I just want to make good music that's well received.
dareraphael: Really feeling your confidence, very assured. Loving this chat as well. We're almost done, but can you quickly tell us what pushes you to keep being an artiste?
Yohanan: I think at this point it's just who I am. I
can't stop being an artiste because if I stopped, then I wouldn't be myself, I'd be a fragment of myself, living a lie.
dareraphael: You're in this for the long haul it seems. Finally, onto the weird fact section! Can you tell us a special talent you possess, asides rapping, that not even your close friends or family are aware of?
Yohanan: A weird fact? Okay, let's see. Ah, yes I got one. Although I'm sort of a pacifist, these days, I actually love fighting. I love hand to hand combat, both watching and participating in it. Once I graduate from university, I'm going back to training full time.
dareraphael: That's one we've never heard before! You're truly one of a kind. Big thanks to you for reading and answering these questions. Very honest & real!
Yohanan: Thank you for having me.
dareraphael: You're welcome.

—————————————————————————-
Links:
Spotify
Apple
Boomplay
Audiomack
SoundCloud
Follow Yohanan Irnsd on IG & Twitter: @yohananirnsd